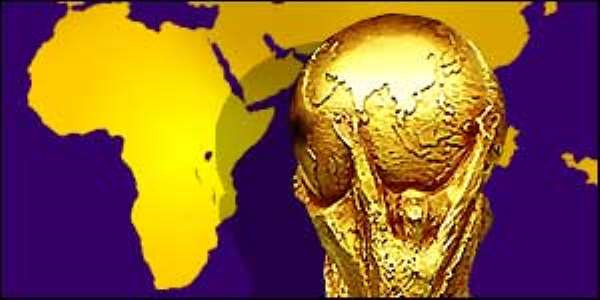 Accra, Nov 10, GNA - The Ghana Football Association (GFA) has said that it has not as yet mandated any travel agency or individual to advertise on any aspect of the participation of Ghana's Black Stars at the World Cup in Germany next year.
It said it has noted with concern recent statements in the media advertising the sale of match tickets, accommodation, transportation and acquisition of visas for the FIFA World Cup.
Mr Kofi Nsiah, General Secretary of the GFA in a press release copied to the GNA Sports said some organisations and individuals are also engaging in unethical marketing practices using the Germany world Cup logo, the Black Stars and the GFA's corporate image. It said the World Cup logo is the bonafide property of FIFA and only those duly authorised by FIFA may use it, just like the names of the Black Stars and the GFA.
Mr Nsiah further advised the general public that the GFA is the sole body that has the control over the sale of match tickets in Ghana for people who are desirous of watching the World Cup in Germany. He therefore urged the public not to hesitate to contact the FA for authentic information as some people would want to exploit the vulnerability of the greater majority of would-be travellers to the World Cup.
The General Secretary said the GFA would be meeting officials of the German Embassy in Accra later this month and after the World Cup draw on December 9, 2005 in Germany and would subsequently come out with detailed information on Ghana's participation in the World Cup in Germany 2006.