GFA Rubbishes "Black Stars Stranded In Kenya" Reports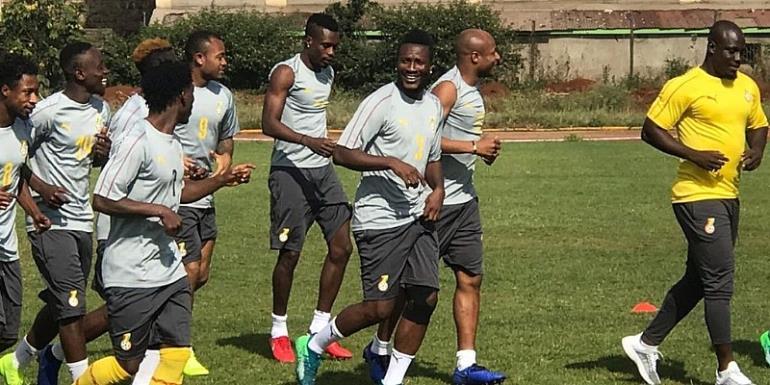 The Ghana Football Association (GFA) Normalization Committee has rubbished growing reports that the Black Stars team has been stranded in Kenya as they camp ahead of their clash with Ethiopia later this week.
Local media reports in the last 24 hours had suggested that some of the technical team, as well as some players, had been stranded at the airport in Kenya following their arrival.
The reports attributed the appalling situation to poor planning on the part of the Normalization Committee.
In the last hour, however, the Normalization Committee has clarified and debunked the reports.
According to a statement issued and published on the GFA website signed by the spokesperson of the committee Dan Kwaku Yeboah, the reports are false and carries no bits of fact.
"The GFA Normalization Committee's attention has been drawn to publications by some media outlets alleging that the Black Stars team is stranded in the Kenyan city of Naivasha.
"The publications further suggest that the players and the technical team have been left to fend for themselves.
"We wish to state unambiguously that the said publications are a falsification of the bare facts", the statement further said.
Information reaching Modernghana Sports also indicates that all 19 players expected in camp for the AFCON qualifier against Ethiopia are currently in camp and will continue to train today as they step up preparations.
Ghana will play Ethiopia on Sunday, November 18 in Adisa Ababa.