Wayne Rooney To Be England Captain During Farewell Appearance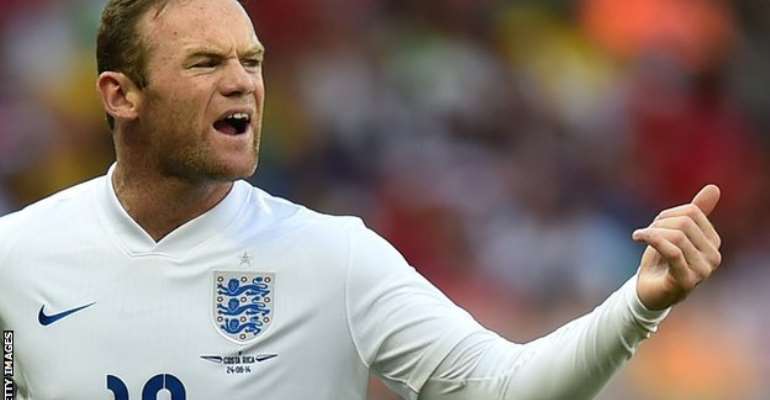 England's record goalscorer Wayne Rooney will captain the side and wear the number 10 shirt when he comes on to make his farewell appearance.
Rooney, 33, retired from international football in 2017 but will win his 120th and final cap in a friendly against the United States at Wembley on Thursday.
Fabian Delph will start the match as captain but will hand the armband to Rooney when the DC United striker comes on as a substitute in the second half.
Rooney will also get a guard of honour.
The former Manchester United and Everton forward initially ended his international career with 119 caps and a record 53 goals.
But the Football Association sees Thursday's match as an opportunity to "honour" his "record-breaking international career".
Rooney will leave the squad before they face Croatia in the Nations League at Wembley on Sunday.
Manchester City player Delph said: "When I first came into the England set-up, Wayne was captain. He welcomed me and put his arm around and made me feel at home.
"As soon as he comes on, I will give him the armband back.
"It is going to be a huge night for Wayne and it is important we honour him for all of his achievements."
Asked if this was the highlight of his career, Delph told BBC Radio 5 live: "It will be, and a really proud moment for my girls back home and the rest of my family and friends.
"It has been a rollercoaster ride for me in the last few years regarding injuries and being in and out of the team at City.
"I have stayed focused I have stayed dedicated and I have worked really hard. Especially after the last twelve months the hard work has paid off."
Manager Gareth Southgate added: "I don't want to pin an exact time on when Wayne comes on because you don't know how the flow of the game will go.
"We will give him enough so that it is fitting but we also want to make sure we get the balance of looking at younger players and making sure our preparation for Sunday is another priority.
"It's important for all of us as a group that he gets a good send-off."