Waasland Beveren To Appeal Nana Ampomah's Yellow Card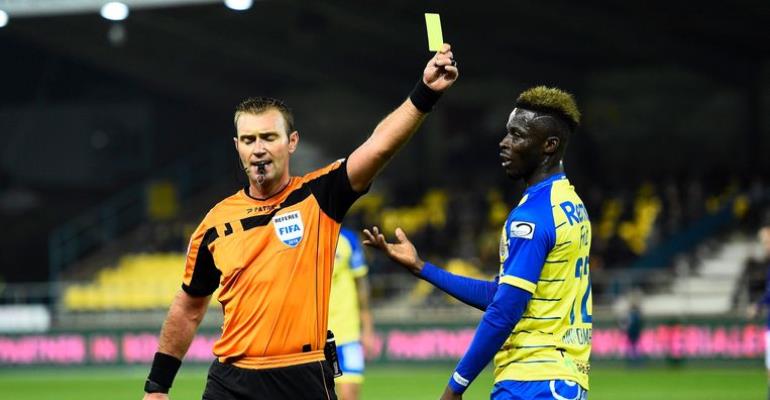 Belgian side Waasland Beveren are set to appeal the yellow card handed Ghana winger Nana Opoku Ampomah in their Jupiler league game against Anderlecht.
The winger was yellow carded as early as the 30th minute in a bizarre circumstance. A decision that Waasland Beveren considers unfair.
Referee Nicolas Laforge committed several errors in the game, which infuriated officials of Beveren including coach Yannick Ferera.
The game saw 13 cards with Antonio Millic of Anderlecht giving the matching orders in the 73rd minute.
'I have my opinion about the ref, but it might be better to keep it to myself,' said Yannick Ferrera. 'Let us keep it in mind that we have also brought too little to the ball ourselves.'
'We dare say that the competition management cost us points. That is how the penalty of Dimata was to be sought. The many light yellow cards that the ref handed out also affect the important match at Cercle, where we now have to miss three suspended players ', he added.
For more Ghana football news visit www.ghanasoccernet.com