'Jordan Ayew Will Be Scoring Soon' - Crystal Palace Manager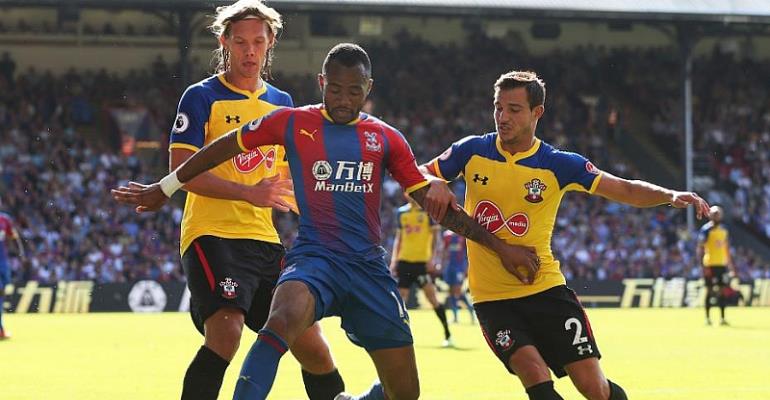 Crystal Palace boss, Roy Hudson is confident Ghana forward Jordan Ayew will soon be finding the back of the net despite not scoring for the club.
The 27-year-old is yet to find the back of the net since joining the Eagles on a long season loan from Swansea City.
However, Hudson believes the Ghanaian will be important to the London side's season.
"I am not concerned in the sense that I am worried that these two players don't understand what their jobs are and what they need to do to get better and score some goals, I am not worried at all," he said.
"But of course I shall be more than happy, like all supporters of my club, when those goals start to go in, because it will be great for the player concerned and his confidence will grow, and he will feel it is reward for the work he is putting in each day on the training field.
"And those guys couldn't be doing more every day in terms of their effort and determination to do well, and the rest of us will get the reward too, from seeing the benefits of the goals and the points and the fans will see that too.
"Absolutely. He needs to continue believing in himself, like all these players," Hodgson said when asked about Ayew's comments."
"I don't know if it happened this year, but for the last two years in the first six or seven games, Harry Kane was being held up as someone who has lost it because he hasn't scored in the first half a dozen games. That's the way it is."