Athletes & Footballers Are Not The Same - Athletes Manager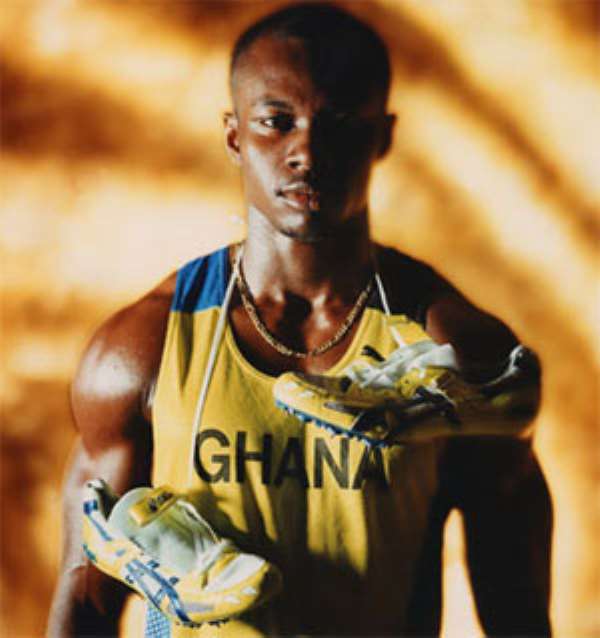 The Chief Executive Office of Athletes First Sportmanagement, a sports consultancy firm based in Köln, Germany Mr. André Thomson has called on Ghanaian athletes to seek good and trust worthy managers to ensure that the get paid for their talent and potential. He said it is quite unfortunate most African athletes including those from Ghana are not treated well by their managers in Europe.
Mr. Thomson in an Exclusive interview with AUTHENTIC KAPITAL SPORT here said he heard with sorrow complaints by Ghana's Ignatius Gaisah that the country did not handle athlete well adding that it will be unfair for the athletes to expect the same levels of treatments given soccer players to be given the athletes.
Ï have been an athlete for some years and is managing most African athletes now including Eric Nkansah and Vida Anim and there has not been an instance where athletes are handled the same way as footballers", he said.
"What the athletes must do is to ensure they have good managers who will not cheat them and also have the best bargaining skills to bargain for them before they pa-take in international competitions", he added.
Mr. Thomson said this the way they can make some appreciable incomes as athletes. He however admitted that the level of treatment meted out to the African athletes before competitions leaves much to be desired." Sometimes some of my athletes are given tickets to competitions at the eleventh hours and this is not good enough because it does not give them the frame of mind to prepare well before competitions.
He commended Eric Nkansah for his influence in the PUMA sponsorship deals for the Ghanaian Athletes.