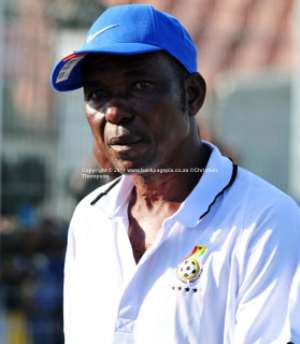 Celebrated Coach J.E Sarpong has disclosed that Kumasi Asante Kotoko has the financial backing to go to Africa but lacks the material backing to compete with other top clubs from the continent.
Coach Sarpong's comments come on the back of Kotoko's decision to make a request to the Normalization Committee to play in next year's CAF Confederations Cup.
A request which has subsequently been granted by the committee on the condition that Kotoko will meet the club licensing requirement and provide their financial statement.
Speaking to Class FM, Coach Sarpong admitted that the Porcupine Warriors have the cash to spend if they are to go on that journey but what they lack is the players to match with the teams they will be facing in the competition.
"They have the backing financially but materially they don't have the backing", Coach J.E Sarpong said.
He is of the view that the Kumasi based club is not a small club on the African continent and therefore when they want to venture into Africa they must ensure they are fully prepared.
He has suggested that Kotoko should use the money they are willing to spend on their CAF Confederations Cup campaign to sign qualities players that can go head to head with the best players in other teams from the African Continent.
"But why don't you use the money to romp in quality players from outside the shores of Ghana to build your team just as TP Mazembe is doing, Al Alhy is doing and the other teams in other countries are doing so that you get a formidable foundation and then you venture into Africa".
He further indicated that parts of the money must be used for infrastructural development such as building a pitch for the club, building a clubhouse and getting a clinic for the club to ensure they stand on the same level with other African clubs.