Leicester City owner feared dead in helicopter crash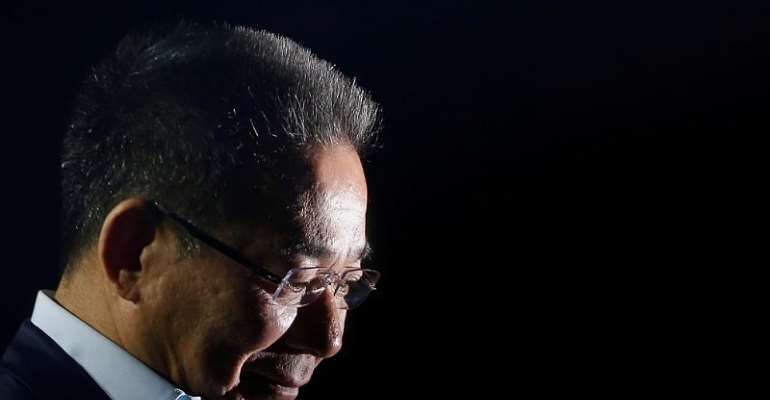 Fans laid down football scarves and shirts outside Leicester City's King Power stadium on Sunday, a day after a helicopter belonging to the club's Thai owner, Vichai Srivaddhanaprabha, crashed outside the grounds.
Dozens of candles and flowers were also among the tributes, as well as an image of Ganesh - a Hindu god often found at Thai Buddhist temples.
It has not been confirmed whether Vichai, who frequently flies to and from Leicester's home games by helicopter, was on board the aircraft.
But many in the city in central England and in Vichai's homeland already feared the worst for the man they credit with the club's against-all-odds Premier League title victory in 2016.
Tom Lievers arrived with a "Champions" scarf to pay tribute to Vichai. "When he bought the club we were absolutely nowhere," said Lievers. "So I brought down my 'Champions' scarf because he made us champions."
Andrew Aldwinckle said: "He was more like a supporter, a proper supporter, rather than a money man. He was one of the crowd. As far as we're concerned, that's it."
Steve Walton, who wore the club's blue hat, added: "I think there's a lot of Leicester fans around the world - not just in Leicester, but around the world - who I think will be devastated and he meant a lot to the fans."
Vichai bought the club in 2010 when it was in English football's second division. They won the Premier League title under Claudio Ranieri in 2016 - their first top flight title in their 132 year history.
A Leicester City spokesman said: "We are assisting Leicestershire police and the emergency services.The club will issue a more detailed statement once further information has been established."