Medeama Coach Backs Kotoko's Decision To Pursue Confederations Cup Participation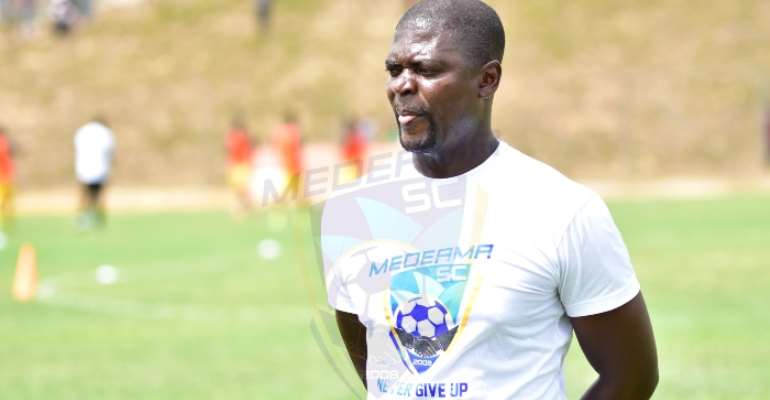 Head Coach for Medeama SC, Samuel Boadu has backed Kumasi Asante Kotoko's decision to compete in next season's CAF Confederations Cup competition.
The Ghana League Clubs Association (GHALCA) last week Friday met with the normalization committee and decided not to have any Ghanaian representation in next season's edition of the CAF Champions League and the CAF Confederations Cup.
In a shocking development, Kotoko last Monday sent a request to the normalization committee seeking for approval to feature in the CAF Confederations Cup.
They argue that being holders of the previous FA Cup Competition makes them eligible to represent Ghana in the next edition per the regulations of CAF.
Since declaring their interest to go to Africa, Kotoko has received some serious backlash from some football administrators who argue that the Kumasi based club should succumb to the decision GHALCA took together with the normalization committee.
In an interview with Shalom Radio today, Coach Samuel Boadu says Kotoko should be allowed to represent Ghana if indeed there is a law that makes them eligible to play in the CAF Confederations Cup.
The Medeama head coach further shared that it will be better for the porcupine warriors to be involved in competitive football rather leaving the players to stay home.
He also observes that not having any representative in any of the African Competition might lead to the country losing a slot in any of the competitions.
Therefore Kotoko should be given the green light to play in next season's confederations cup if they are eligible.
Eric Nana Yaw Kwafo
Journalist