Normalisation Committee May need more than six months to reform football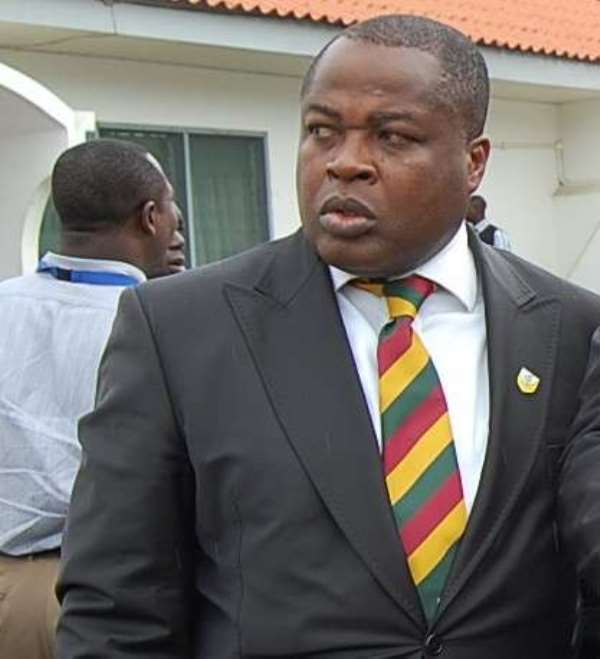 Board Member of Accra Great Olympics, Fred Pappoe says the Ghana FA Normalisation Committee will not be able to complete their mandate in six months given to them by FIFA to reform Ghana football.
Football-related activities in the country have been brought to a standstill after the airing of the investigate piece by journalist Anas Armeyaw Anas where some officials were captured on video engaged in corrupt practices.
FIFA and the government of Ghana resorted to the constitution of the Normalisation Committee to govern Ghana football for six months until the election of a new administration.
However, according to the former Ghana Football Association vice president, the committee may need more than the stipulated months to complete their work due to the workload on their hands.
"Looking at the things to be done at the Ghana Football Association such as the Black Stars, Ghana Premier League, Women Football, Financing, Marketing, Adjudicating bodies and many others, I wonder if they will be able to finish the mandate given to them within six months, Fred Pappoe told Accra based radio station Kasapa FM.
"It wouldn't be out of place to call for an extension but let's wait till they exhaust the stipulated time given them. They need a lot of patience for now and we don't have to pressure them too.
The former Chairman of the Black Stars Management Committee also indicated it was a fruitful and successful meeting held between the clubs and the Normalization Committee last Friday.
"I hope the Normalization Committee took a lot of positives from the meeting we had on Friday'.
On the issue of Ghanaian clubs not representing in Africa next season which was agreed upon at the meeting, he said, "It was a good decision taken by all the clubs.
"I don't believe in participation for the sake of participation. I believe in participation to make a mark. To be frank and honest to ourselves we don't have to deceive ourselves that whoever we send there will be ready.
"It is not like previously we were performing well when we participated and with the suspension of the league for some months now, I don't think any club will be ready.
"It was a good decision taken by all the clubs and it was never an imposition on us. When the Normalization Committee proposed the idea nobody objected to it," he added.