We're Financially Placed To Represent Ghana In Africa - Asante Kotoko Chief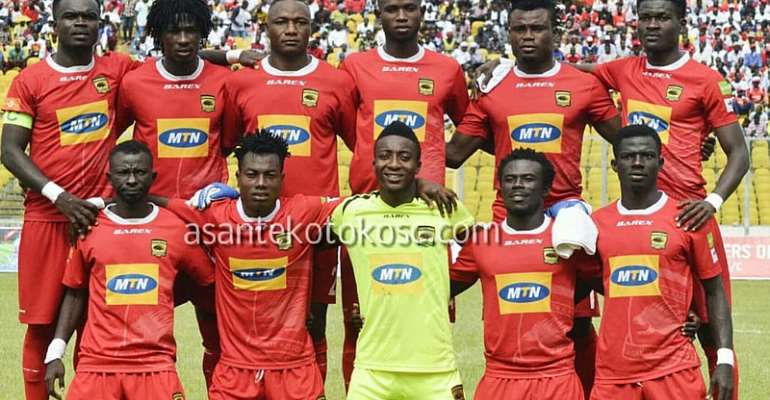 Policy analyst of Asante Kotoko Yaw Amoh Sarpong says the decision not to get any Ghanaian club to participate in Africa is wrong, claiming that his outfit are financially sound to take up the challenge.
Ghana will have no representative in the 2018/2019 CAF continental club football - Champions League and the Confederation Cup.
The decision was taken during a consultative meeting between the Normalization Committee and the club owners; the premier league and the Division One League clubs at the Swiss Spirit Hotel formerly Alisa Hotel in Accra on Friday, October 19.
The decision was settled via consensus following stream of bants.
Some owners in the minority suggested that clubs with a strong financial muscle should represent the country in Africa but the majority were of the opinion that clubs partaking in Africa shouldn't be the priority for now but the main thing is to get the local league back.
"Nobody can say we don't have the finances for Africa," he told Oyerepa FM.
"I can tell you on authority that Kotoko is financially placed to play in Africa. We have the money, they should have written to us and we are ready to show the proof of our readiness."
"The fact of the matter is that they didn't do due diligence at least you could have given a financial benchmark of let's say $200,000 and if we don't get that's where you can say we don't have the finances."
"Why do you think we are purchasing players at such a huge cost, if we didn't have the finances I wouldn't have advised such purchases."
"Kotoko has over the $200,000 I mentioned, we have more than that to spend in Africa. If even we need $1million to play, Kotoko can raise it."
"I don't see why Ghanaian clubs will opt out of the Africa competition, football is a long value chain from the governing bodies, players, investing in training pitches, feeding, accommodation to the media and the supporters. The consequences are very huge. The local economy at cities which would have hosted such matches will improve."