Normalization Committee Unhappy With The Media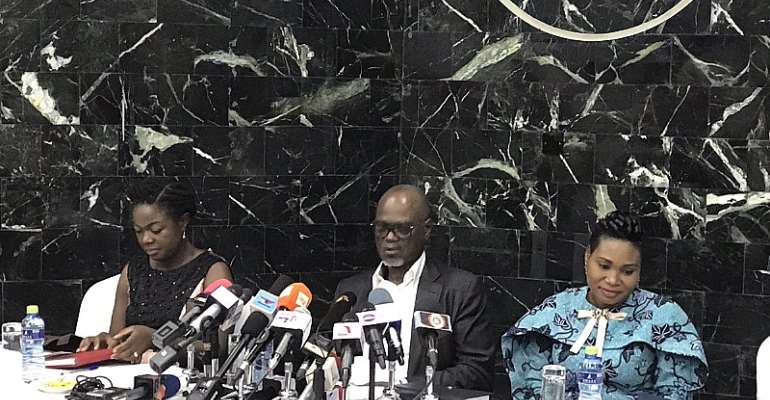 A member of the Ghana Football Association's Normalization Committee, Naa Odoforley Nortey has reiterated that the media are against their work as they working to return Ghana football to normalcy.
Dr Kofi Amoah, the president of the Normalization Committee on Wednesday, October 17 organized a press conference to brief the media on their mandate given to them by FIFA to Ghanaians at the Alisa Hotel in Accra.
FIFA has tasked the four-member committee to lead the processes of reforming Ghana football after several referees and FA officials were caught up in the 'Number 12' documentary by investigative journalist Anas Aremeyaw Anas.
Speaking at the presser, the astute lawyer says a section of Ghanaians and the media have already written them off.
"We have a lot of challenges and I am sorry to say this we are working in an environment where the press is very negative.
"In fact, if I am to begin what I just said, you have already written us off and as far as we are concerned, we have even failed," she told the press
"We are challenged financially, media-wise we are challenged and government-wise we are challenged too," she added
Samuel Ekow Amoasi Appiah
Sports Journalist