GFA denies Cole coaching role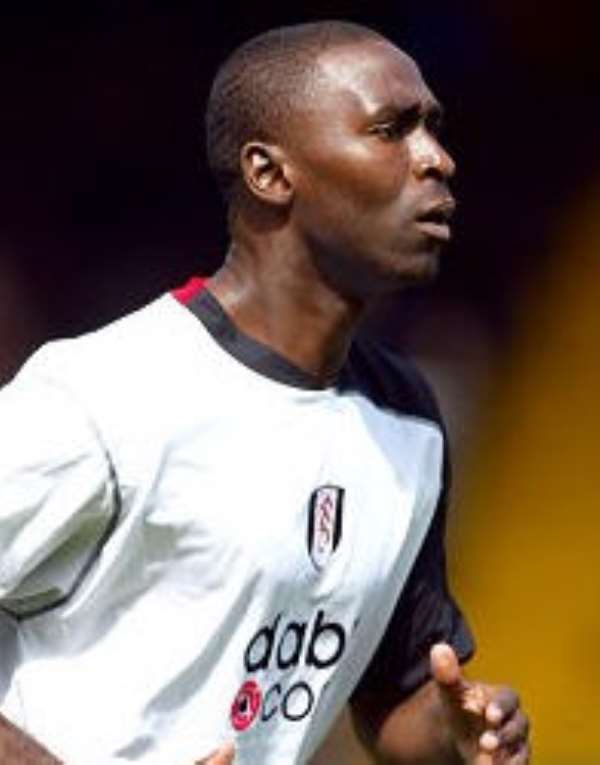 Football authorities in Ghana have rubbished reports that Manchester City's Andy Cole has been approached about a coaching role with the nation.
According to The Sun newspaper, the 34-year-old striker was tipped to meet Ghana FA officials to discuss a deal.
But Ghana FA chairman Kwesi Nyantakyi said they have made no such approach.
He told BBC Sport: "We're surprised by these newspaper reports in England because we've not approached Andy Cole or anyone else for that matter."
The reports claimed Cole has been approached by the World Cup qualifiers about a possible coaching role ahead of the 2006 finals in Germany.
Cole said he was to hold talks with the African nation on 9 November.
"I'm really interested in what Ghana have to say and I am looking forward to meeting them to talk about the job," Cole was quoted as saying in The Sun.
The report also said Ghana wanted ex-Arsenal star David Seaman to be their goalkeeping coach.
"We want to give our players the best preparation possible," Ghanaian football official Dennis Tawiah was quoted.
"We believe Cole could play a very important part in that."
But Nyantakyi added: "Tawiah is not a Ghana FA official and we have not mandated him to do anything on our behalf."
Tawiah told BBC Sport that he was only arranging an attachment for Ghana's goalkeeping coach Eddie Ansah.
"Never in my discussions with anyone did the subject of Andy Cole as Ghana coach come up," Tawiah said.
The Black Stars' coach is Ratomir Dujkovic, the Serbian who qualified them for their first World Cup finals in Germany next year.
Nyantakyi added: "We have full confidence in Dujkovic and he's currently preparing the team for the African Cup of Nations and the World Cup."
Ghana, whose star player is Chelsea midfielder Michael Essien, won their qualifying group to secure a place in Germany next summer.