C.K Akunnor Cannot Conquer Africa With Asante Kotoko - Daniel Nii Adjei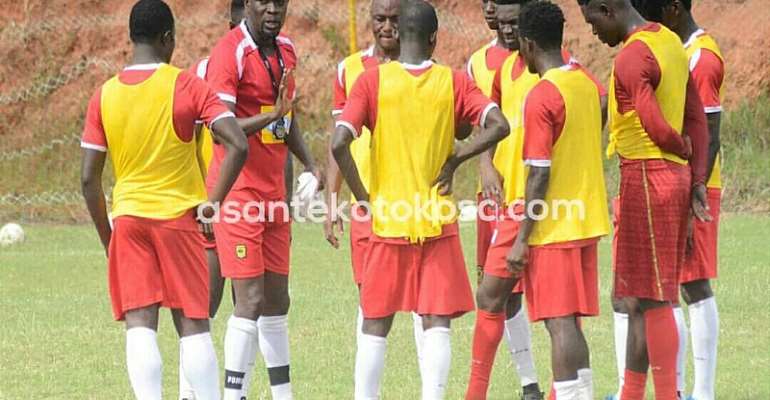 Former Asante Kotoko skipper, Daniel Nii Adjei believes the target set for C.K Akunnor to conquer Africa with the club cannot be materialized if they keep on players from the club.
Akunnor, who was appointed as the substantive coach of the club earlier this month has been charged by the management of the club to win either the CAF Confederations Cup or the CAF Champions League within a space of three years.
Many football enthusiasts have insisted the target for the Black Stars skipper is not archivable.
However, the TP Member midfield kingpin says the club will continue to fail in Africa if they don't keep their best players.
"I met a lot of matured and experienced players at Kotoko during our time so I was even scared to talk to them but they accepted us and helped us a lot. They taught us a lot and it helped me," he told Ashh FM.
"Currently I don't see a leader on the field of play in the Kotoko team. The players need a leader to lead and control them on the field when playing.
"It is not possible the Coach (CK Akunnor) can win and conquer Africa as he is been tasked to do so.
"For Kotoko to win trophies in Africa, they should have time for the players and also stop sacking the old, matured and experienced players in the team.
"The young players in the team are doing well and they(management) must give them time to mature very well because they are very good.
"The standard of the league has is low because there are a lot of young players in the league...the young players need to learn from the matured and experienced players," he added.
Samuel Ekow Amoasi Appiah
Sports Journalist