GOC goes to the aid of Gaisah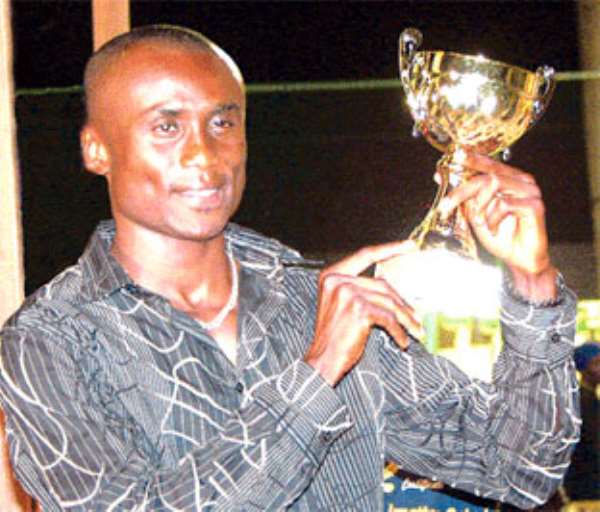 Accra, Oct. 28, GNA - Ghana's long jump hero, Ignatius Gaisah will at the beginning of next year enjoy an International Olympic Committee (IOC) scholarship till the next Olympic Games in Beijing 2008.
Mr Albert Tettey, Secretary General of the GOC who disclosed this to the GNA Sports said the silver medallist at the recent World Championship in Helsinki, Finland has applied for the programme through the GOC and this will be forwarded to the IOC for approval.
He said when granted the scholarship, the Ghanaian will be placed in a country of his choice to pursue the programme.
The Ghanaian who is also a gold medallists at the last All Africa Games, would upon the approval of the ICO enjoy monthly allowances from the international body and have access to world-class training facilities ahead of the Olympic Games.
According to Mr Tettey the move is to ensure that Gaisah is aided financially as a reward for his continuous improvement of his performance at the international stage.
The scholarship is likely to bring to an end the threat by the athlete to change nationality with the reason that he is not enjoying the best of motivation and treatment from his home country.
Gaisah in a radio interview recently expressed his dissatisfaction with the sports authorities over what he described as inadequate motivation and the lackadaisical attitude towards him when he arrived in Ghana after the world championship.
Margaret Simpson, a bronze medallist at the World Championship and also an Africa Champion as well as Osmanu Adamu are presently enjoying the programme in Mauritius.