"Tuga" Will Play For Stars - Duya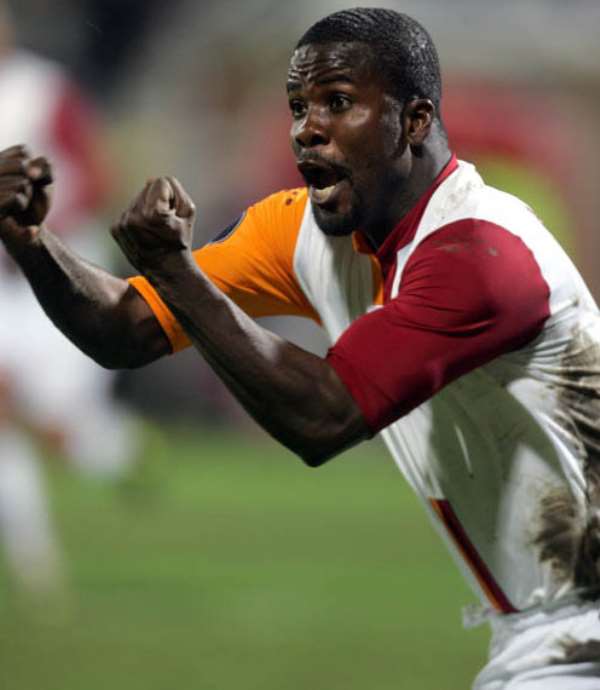 It appears that the concerns of the Ghanaian football fraternity as to whether Coach Ratomir Dujkovic will rescind his decision and call Samuel Osei Kufuor to the Black Stars has been given a boost as a local radio station - CITI FM - can confirm that the row between the Ghanaian defender and the Black Stars helmsman is over.
The Head Coach has been insisting that he demands an apology from the AS Roma defender before he can be allowed to feature for the national team.
The player is alleged to have accused the FA and the Coach of lying about his health ahead of the World Cup qualifier against the DR Congo in Kinshasa.
The statement apparently did not go down well with the Serbian, who stated that the defender should apologise before he can get a place in the Black Stars set up but speaking to CITI SPORTS from his base in Belgrade, Coach Doya intimated that he has been impressed with the player's performance for AS Roma during the past two weeks and he can say for sure that he will be invited to feature for the team when they take on Saudi Arabia in a friendly in November.
'He'll be in the list for the friendly game against Saudi Arabia,
I watched his last two games for Roma and I'm satisfied with his performance', Dujkovic told CITI SPORTS.
Samuel Osei Kufuor has been a pivotal figure for Roma since joining them this season from Bayern Munich with Captain Francesco Totti saying that the player is Roma's answer to former player Aldair.
In a related development, Ratomir Dujkovic is certainly one of the happiest men on earth, as after qualifying Ghana for its maiden appearance at the world cup finals, wedding bells would soon be ringing in a few days for his son Oliver Dujkovic and a lady called Susan in his home Serbia and Montenegro.