Ghana Stars Micheal Essien Talks As About Jose Mourinho's Leadership Style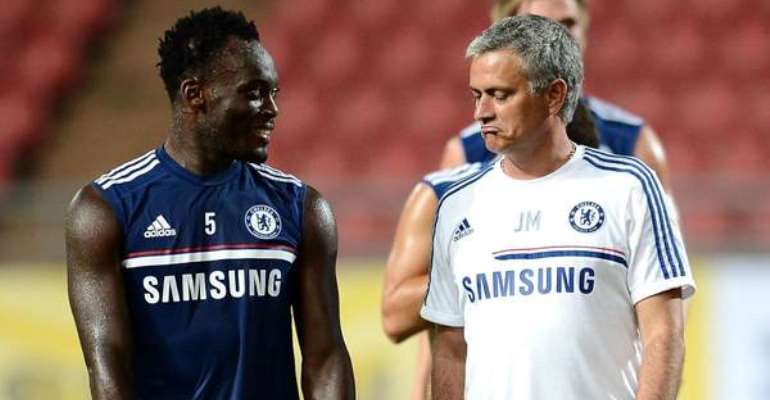 Former Chelsea and Ghana star, Michael Essien has lifted the lid on Jose Mourinho's leadership style, describing a "lovely man" who is always close to his players behind closed doors.
The Portuguese manager has made the headlines for the negative reasons after his bust-up with Paul Pogba at training grounds.
The 35-year-old has worked with Mourinho twice, first at Chelsea and then at Real Madrid, and still enjoys a close relationship with the 55-year-old, who once called the midfield kingpin his "son".
And the former Chelsea star has opened up about what Mourinho is like to work with, describing him as a "good man" who knows how to pick his players up when results and performances are below-par.
Speaking to Standard Sport, Essien said: "They've had a very bad start to the season. Knowing Jose and the players, I am sure they will work hard and start to change things around.
"He's a good man, first and foremost, and he always knows how to get the best out of his players. He knows when things are not going right and he knows what to do and the words to say to pick them up.
"I am sure he will do that and hopefully things will begin to change for him.
"He is [charismatic in training]. He is always close to his players. He's such a good man but people see him differently on camera. But, off camera, he is such a lovely person."
Next up for Mourinho and United is a trip to Stamford Bridge to face Chelsea on October 20.
Samuel Ekow Amoasi Appiah
Sports Journalist