Michael Essien Not Thinking About Retirement From Football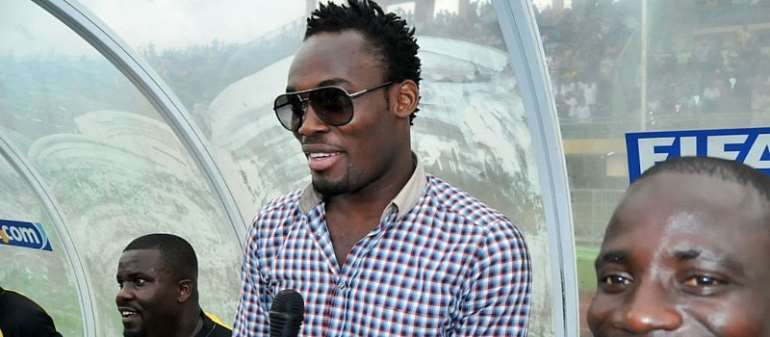 Former Ghana international Michael Essien says he is not ready to follow in the footsteps of former playing mate John Terry by announcing his retirement from football.
John Terry, the former England and Chelsea captain, announced he has called time on his hugely-successful, trophy-laden 23-year career.
Michael Essien, 35, played alongside Terry at Stamford Bridge for eight seasons, winning two Premier League crowns, four FA Cup finals and one League Cup during the club's most successful period.
Yet while Terry, as well as the likes of ex-Blues stars Frank Lampard and Didier Drogba, have all hung up their boots and made key plans post-playing, Essien remains committed to playing at the age of 35 even though he is not attached to any club at the moment.
Speaking to SunSport, Essien says: 'Why haven't I retired? I love this game too much.
'It gets to a point that the older you get the more you enjoy the game.
'There's no pressure on you. You want to go out there and enjoy yourself.
'I'm still thinking about what I can do when I hang up my shoes. And I really don't know what to do"
'If something comes up, then I'll be interested. Then I'll think about what I can do next.
'I still want to stay football and find out what I can do.
'John is a leader, one of the best I've played under.
'He knows what to say at the right time. If he decides to be a manager, he'll be a good one.'
Essien, a free agent since March, lives in London and maintains his fitness by training several times a week with Chelsea reserves in Cobham.