Don't Force Asamoah Gyan Into Premature Retirement - Ghanaians Urged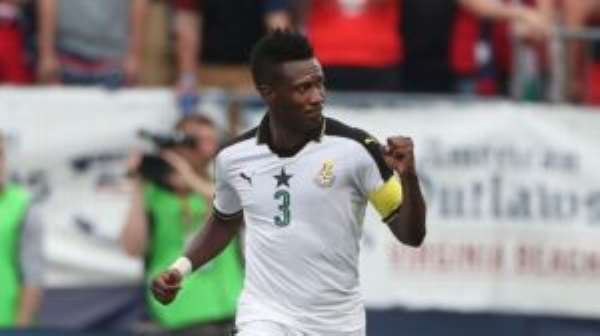 Ghana winger, Nana Opoku Ampomah has urged Ghanaians to stop calling on Black Stars captain to retire.
Due to his unimpressive performance at club level, many Ghanaians have called on the Kayersipor forward to hang his boot at the national team level.
However, the winger wants Ghanaians to be patient with the forward and insists the young ones have a lot to learn from the 32-year-old.
"I think Ghanaians should be patient with Asamoah Gyan because he has done a lot for the country so forcing him to retire prematurely from the national team won't be the best,' Amponmah told SportsworldGhana.com.
''Some of us are privileged to be playing with Asamoah Gyan and we are taking that opportunity to learn so many things from him so I will plead with Ghanaians support Asamoah Gyan to achieve a lot of success rather than always questioning his inclusion in the Black Stars team.''
Asamoah Gyan is Ghana's all-time leading scorer but has struggled with form and fitness in recent times.
Following the Black Stars defeat to Kenya in the AFCON qualifier last month, coach Kwesi Appiah recalled Gyan to the squad for the Sierra Leone clash but the game was cancelled.
The Black Stars have now lined up a friendly with Ghanaian giants Asante Kotoko on Friday.
Samuel Ekow Amoasi Appiah
Sports Journalist