I Don't Used "Juju" To Play Football - Bernard Don Bortey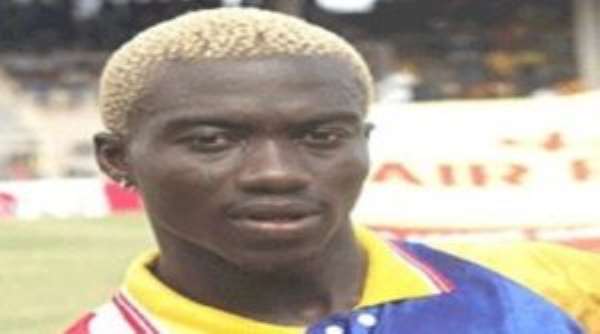 Former Hearts of Oak star Bernard Don Bortey feels saddened when his exploits in football are attributed to the use of black magic.
The 36-year-old insists it took him years of hard work and training to be on top during his playing days with the Accra based outfit.
'I hate that they think I used juju to do some of the things I did especially at Accra Hearts of Oak. They take away all the hours I spent on the training ground practicing alone as a colts player," Bortey told Citi TV.
Don Bortey was revered by the Phobians and was the star of the Ghana Premier League in the 2000's.
In one of his best games of the domestic flight, Bortey scored a cheeky goal against Goldfields goalkeeper Abubakari Kakani.
The "serial killer" as he was popularly known says Kakani came to him saying that goal was out of the ordinary.
'After the game, Kankani came to me and said I had beaten him with juju. He was mistaken. I told him he rather had a poor habit of not standing well in his goal'.
He went on to win four Premier League titles, the CAF Champions League as well as the CAF Confederations Cup with the Ghanaian giants.