FIFA President Gianni Infantino Challenges Africa After World Cup Nightmare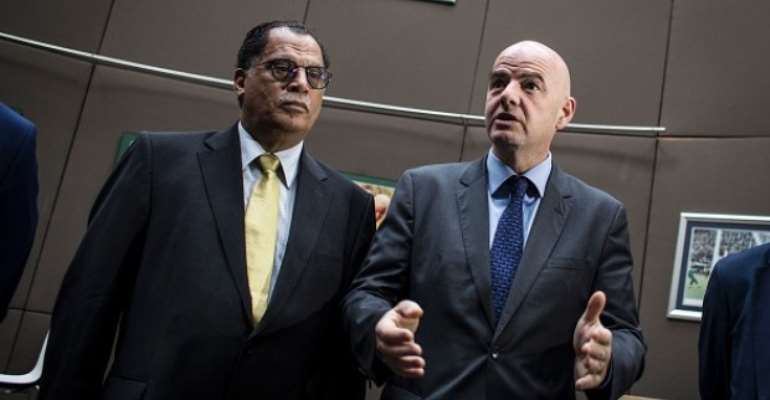 FIFA president Gianni Infantino has challenged African football to find solutions following their poor showing at the 2018 FIFA World Cup, during which all five African teams were eliminated at the group stage.
For the first time in 32 years, no African team made it to the knockout stage of the global showpiece as Egypt, Nigeria, Tunisia, Morocco and Senegal all failed to progress from their respective groups.
The Swiss-Italian football administrator has now insisted that leaders of African football must figure out why their teams did not perform in Russia in order to do better next time around.
"Looking at the results of African teams in the World Cup in Russia must force the football leaders to find out how the teams can perform better," Infantino said at the CAF Extraordinary Assembly, as quoted by ESPN.
"Africa must ask questions on World Cup performance, and how their teams can get better."
Infantino was present during the elections for one seat on the FIFA General Council, which Walter Nyamilandu-Manda, president of the Malawi Football Association, beat SAFA's Danny Jordaan to.