Ghana Golf Association Making Noise For No Justifiable Reason--Prof. Baiden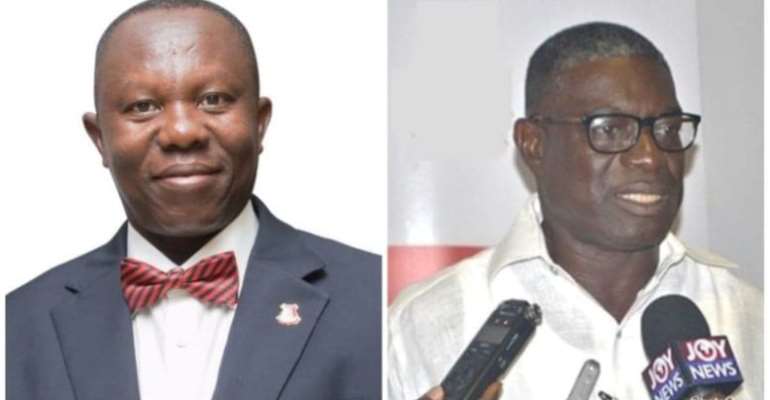 Prof. Bernard Baiden, Head of Operations at the Royal Golf Club, Kumasi has debunked allegations by Mr. Mike Aggrey, President of the Ghana Golf Association (GGA) that the Royal Golf Club sabotaged the recently held Ghana Open.
He has described the allegation as unfortunate, hollow and in bad faith, indicating that the golf governing body in Ghana is making noise for no justifiable reason.
The Ghana Open which ended on Saturday September 22 at the Tema Country Golf Club was plagued with record low turn-out that left many players in the golfing fraternity utterly shocked.
The aftermaths have seen Mike Aggrey being heard on some radio stations, criticizing the leadership of the Royal Golf Club as a contributing factor to the incredibly low turn-out of the Open.
Mr. Aggrey questioned why the Royal Golf Club staged a Founder's Day Greensome on the same day as the Ghana Open.
This move, he believed was meant to prevent Kumasi golfers from participating in the Ghana Open and has threatened to sanction the Royal Golf Club.
To this end, Bernard Baiden in a telephone interview with TheGolfer Online, called the bluff of the GGA president describing his utterances as unfortunate.
"The Royal Golf Club has nothing to do with the failure of the Ghana Open, we will not do anything to break the rules." He said, adding, "the Greensome was meant for golfers who couldn't go the Ghana Open and it was non-handicap." He explained.
He further questioned why Mr. Aggrey okayed a similar incident last year when the MTN Classic was played at the Celebrity Golf Club at the time the Accra Open was in full session.
He wondered why Mr. Aggrey now finds it a problem for the Royal Golf Club to organize a fun game for their golfers who could not make it to the Ghana Open.
"What is wrong with golfers coming together to have fun when they could not travel to play in the Open? Bernard Baiden quizzed.
"Maybe the GGA should close all golf courses when there's an Open." He fumed.
He further indicated that, the closing date for the Founder's Day Greensome entries was almost a week after the closing date of the Ghana Open.
Bernard Baiden insinuated that the problems that confronted the Ghana Open which included non-participation of professional golfers was due to the association's internal organizational structure and in his words, "they are getting their acts wrong."
Meanwhile, attempts to reach Mr. Mike Aggrey for comments have so far proved futile.