Thomas Partey Is A Real Canyon At Atlético Madrid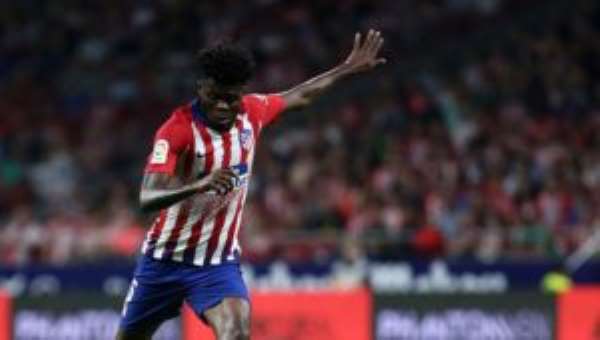 Thomas Partey returned to the starting line up of Atlético de Madrid and as always he delivered with a goal against SD Huesca. The Ghanaian was one of the most prominent players of the match. Not only did he play an active part of the team's creation of the game, but he also scored a great goal that is already becoming the brand of his.
Thomas Partey has specialized in scoring goals from outside the area. On Tuesday he scored from 30 meters. In the memory of the fans, the goal is reminiscent of the cannon shots of the last goal against Deportivo in Riazor, which gave the three points to Atletico; and the one at Qarabag, which salvaged a point in the group stage of the Champions, this one from almost 40 meters.
The player recognized after the match feeling very satisfied with how things had gone. "I am a player who likes to play anywhere, reach the area and try to score," explained the Ghanaian.
It is evident that he showed off with the goal that he scored, but beyond that, the player played a luxurious game. He was the player who recovered the most balls, eight. No single entry failed to retrieve the ball. He made 85 good passes with 91% success in the pass, created an occasion, finished three times and scored the aforementioned goal.
It is not been a start that Partey expected. The arrival of new colleagues has brought about competition. Now, Rodrigo, Lemar and the fact that Koke or Saúl have to pull towards the pivot, has displaced him.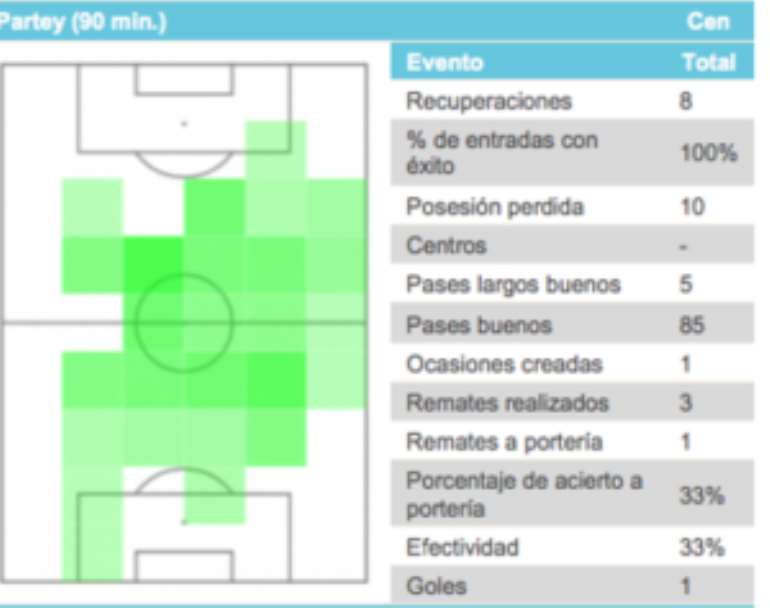 And Simeone knows that deep down he is unfair, as he has recognized several times because he is the player who works the most and the best in training. What's more, it's what the voice does not usually raise. Talk about the field. "As a player, I want to play everything but with the competition that there is, the coach decides. I try to do my job and do the best I can, "explained the footballer.
Last season was the one of his consecration. He is the player who has grown the most compared to the previous year. More than 2,443 minutes more than in the 16-17, plus 26 more total games and 31 more as a starter. He has been one of Cholo's trusted players. As a pivot, right side ... for a broken and unstitched.
Paradoxically he was not a starter in the final of Lyon and is weighed in his mind. He had important offers this summer and an affordable clause to the tune -50 million euros-, but Simeone closed the exit door once again. The player smelled what was coming as far as his participation. And that has happened. At the moment, 273 minutes in six games, but only two of them as a starter. And still, a goal and an assist.