International Conference on Physical Activity and Sports Development ends in Accra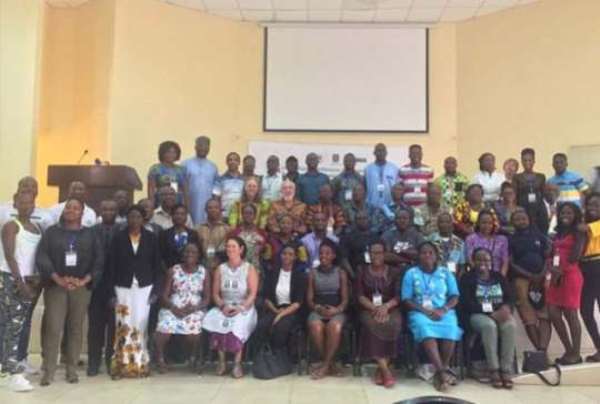 The 3rd International Conference (IC) on Physical Activity and Sports for Health Development in Africa (PASHDA), has ended in Accra with a resolution to resuscitate exercising and address issues regarding physical education across Ghana and Africa.
The three day workshop, which was the initiative of African Physical Activity Network (AFPAN) for the promotion of physical activity, sports and health in all African Nations by the year 2020 brought together academia, physical trainers, nutritionist, food vendors and stakeholders to develop active plans for sports development and to create a synergy for people to discuss and share ideas for education and good health.
Dr Bella Bello Bitugu, Director, University of Ghana Sports Directorate, who was the chairman for the local organizing committee in an interview with GNA Sports, noted that the program had been very successful with the kind of ideas and presentations given on the various days.
'Awareness has been created on building a bridge between academia and the industry and bringing to the fore the issues of physical activity or physical in-activity, the causes and consequences'.
According to Dr Bello being the 'host country, it is good to note that sports activity is not only about winning a medal or shields, neither is it about hosting of tournament but also about self-benefits to the community and the country as a whole.
'Physical activity increases productivity, quality of life and good health, with each providing an amount of percentage, without it, causes so many difficulties in terms of non-communicable diseases, depression and other issues'.
He noted that the main objectives have been achieved, saying 'we have networked with other people, brought the issues to bear, designed strategies and also conceptualized ideas, which would help in the path the conference want to charter' he added.
Professor Michael Tagoe, Acting Pro-Vost, University of Ghana College of Education in closing the conference thanked the organizers for bringing together academia and industry players to deliberate and share ideas on issues affecting a larger population and also urged them carry the issues discussed worldwide.
'Physical activity and in-activity have been noted as a major cause for some non-communicable diseases, and this is the time to sensitize parents to engage their children in physical education.
'I urge participants to become advocates for development, children are our future and it is time we helped them to engage in daily activities' he said.
The conference had keynote speakers and topics from Professor Vincent Onywera from Kenya speaking on 'Thinking Globally and Acting Locally, the need to Promote Physical Activity to Preserve Africa's Pride, Professor Lauren Lieberman from USA speaking on 'Universal Design for Learning as the Frame Work for Inclusive and Innovative Physical Activity and Sports and Dr. Richmond Nii Okai Aryeetey from Ghana speaking on Nutrition and Active Lifestyle to Power Sustainable Development in Africa.
The 4th IC-PASHDA has been slated for 2020 in South Africa.