Allow Normalisation Committee To Work - Nana Fitz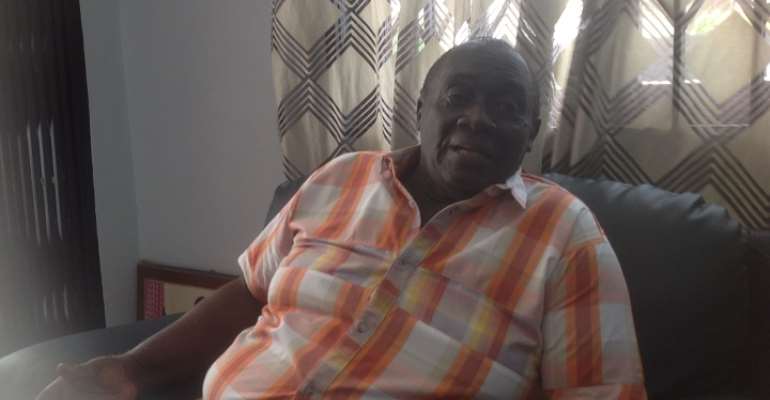 A former football, Nana Fitz, has implored sports fans to give the Normalisation Committee managing the Ghana Football Association the peace of mind to go through their mandate and safeguard the operations of football for them to bring the sport to a level that would be appreciated by all stakeholders.
He said the rancour in the electronic and print media on who should have been part of Dr Kofi Amoah's committee now belonged to history.
"The appointment of Dr Kofi Amoah, together with three other committee members seems not to have gone well with some people who claim to be football people in Ghana.
"The noise they are making in both the electronic and print media are meant to distract Dr Amoah and his team from focusing on the core mandate of sanitising the operations of football to create confidence among the teeming fans.
"It is time for Ghana to redeem her lost glory at both the local and international levels and that is what Dr Amoah and his team have been charged to do" Nana Fitz bemoaned during an interview with Graphic Sports Online on Saturday, September 22, 2018.
According to Nana Fitz, the suggestion that certain people should have been part of the committee is unfounded, premature and without basis, and therefore advised those unhappy about their appointment to accept it as the membership could not be changed.
" At this stage, FIFA which runs football worldwide had collaborated with CAF and government of Ghana to select people they consider to be honest, fair, firm and capable of putting the necessary structures in place to restore normalcy in Ghana football, so no amount of criticisms of the membership at this time can reverse their decision" He declared.
"They have been given six months to put structures in place, so instead of wasting time to force other people into the committee, such inputs should rather be directed to helping the committee to operate more efficiency and effectively" he added
On fans agitations that the league should start early, Nana Fitz said they should be patient, explaining that, "the league cannot start now".
"This is because the committee is yet to streamline the operations of football to make it more attractive to sponsors.
"They are yet to put the needed structures in place to ensure that club owners provided the requisite welfare to players for them to play as professionals".
"Due to the circumstances in the country, some club owners pay players as low as GHC 150.00 and GHC 200.00 a month.
"This is because they cannot generate enough revenue to pay players attractive salaries. These are some of the issues that force our players to seek foreign clubs before they mature.
"Issues of professionalism of referees, welfare of players, sponsorships and creating keen interest in the game for fans to fill the stadium in their numbers are all part of the work of the committee which needs much time address, hence the need to be patient for the committee to work and deliver on its mandate".
He was also of the view that Dr Amoah's committee was aware of the enormous responsibilities of their shoulders, hence the need for them to concentrate to come out with the best of policies, structures, direction and programmes that would restore confidence in the operation of football and make it more attractive.
"We should offer them all the support and suggestion that would enhance good output and not to distract them from realising the goals set for them to restore normalcy to make Ghana regain her lost glory at both the local and international levels"