Foh Amoaning Wants FIFA To Sanction Takyi Arhin Over Sexist Comments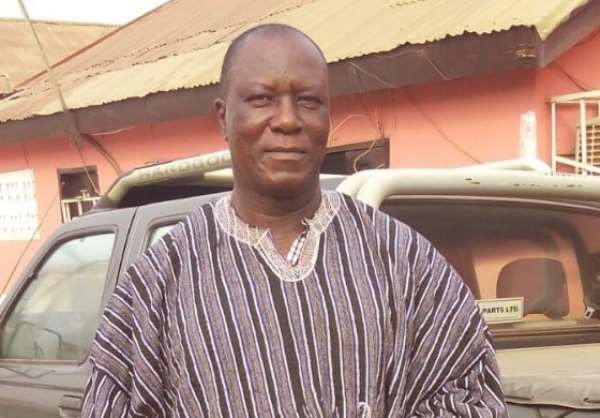 Veteran sports broadcaster Moses Foh Amoaning has called on FIFA to punish Takyi Arhin for the sexist comments made against two members of the Normalisation Committee.
The controversial Techiman Eleven Wonders FC Chief Executive launched a scathing attack against former Airtel CEO Ms Lucy Quist and Naa Odoforley Nortey, describing them as 'beauty pageants' who have nothing to offer Ghana football.
Ms Quist and Odoforley were named on FIFA's Normalization Committee that is tasked to manage Ghana Football and return it to track following Anas Aremeyaw Anas' expose detailing widespread corruption in the game.
Despite the two women boasting of an illustrious background and passing FIFA' integrity test, Arhin claims they lack the requisite knowledge and experience for the positions, and only got appointments to serve a political interest.
Mr Arhin's comments have outraged some prominent members of the football fraternity, and many are calling on the vociferous football administrator to be sanctioned to serve as a deterrent to others.
'FIFA must punish Takyi Arhin for his sexist comments against Lucy Quist and Naa Odofoley Nortey to serve as a deterrent to others," Foh Amoaning said on Happy FM.
"He should be ashamed of himself for saying such things. His comments are inappropriate."
"I don't think Takyi Arhin will say such things about his mother and daughters."
"I just hope FIFA won't allow such comments go unpunished. Takyi Arhin must be sanctioned
"Women activists and the ladies involved must take the necessary action against Takyi Arhin."