Felix Anan Pleads With Gov't To Pump Money Into Local League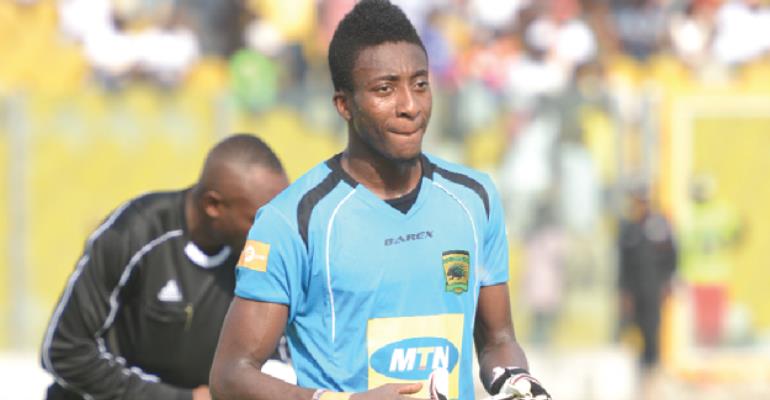 Goalkeeper for Kumasi Asante Kotoko, Felix Anan has called on Government to invest and pump money into the local league. The goalie tagged as the safest pair of hands reiterated his stance for the need for player salaries in the country to be improved during an interview with Asempa FM this morning.
"I will like to plead with government to commit some money to the local league", he emphasized.
Players receiving meagre amounts as salary in the country is something many has cried about for the past years. Many football enthusiasts have even attributed it to being a factor that has led to player exodus and additionally contributing to the decline of quality players in the local league.
According to Felix Anan, not all local players wish to travel and play for a club outside Ghana. He opines that the reason most players sign for foreign clubs is due to the fact that the salary they take here is very bad.
He bemoans that what they are paid at the end of the month in most cases is not enough to take care of the players and if they rely on it for the rest of their careers they will not be able to have their own properties at the end of their playing career.
He insists if the salaries they are paid here is good they are willing to stay and ply their trade here in the country.
"Not all of us want to ply our trade abroad, so if the salary is good enough I'm sure lots of us would stay home and play. The players must earn good money", Felix Anan shared.
He is, therefore, hoping the newly set up normalization committee will take a look at the salary situation and do something to improve it.