GNPC Ghana Fastest Human 2018 To Shake Kumasi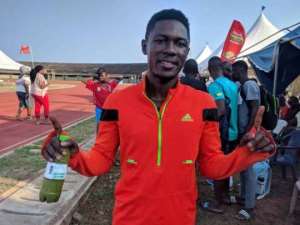 The finals 2018 edition of Ghana National Petroleum Company (GNPC) Ghana's Fastest, would be held at the Baba Yara Sports Stadium on Saturday, September 15.
For the first time since the concept began in 2013, there would be three categories; ladies Under 18, featuring the muscled and strong Issahaku Barikisu from the Northern region versus the two ladies from Ashanti Region; Grace Obuor and Gifty Oforiwaa, the Senior Ladies division, between the 2016 overall Champion Kate Agyeman from the Ashanti Region, who has the 2nd fastest local time this year and won the Ashanti Open competition and Mary Boakye from the GNPC Speedsters Club in association with Adidas, who won the Accra and Open at Legon with a very fast time.
In the third category, there would be the senior male category, where the race is between three people, 17 year old sensation from the GNPC Speedsters Club in association with Adidas, Edwin Gadayi, who has won two gold medals and a silver at the Ecowas Under 20 Athletics Championship earlier this year and is being moved up to the Senior division, Ansah Sarfo from the University of Development Studies (UDS), who has the fastest local time this year and was at the 2018 Commonwealth Games.
The stage is now set for one of the biggest athletics event in Ghana.