Court Finally Grants 7 Hearts Supporters Bail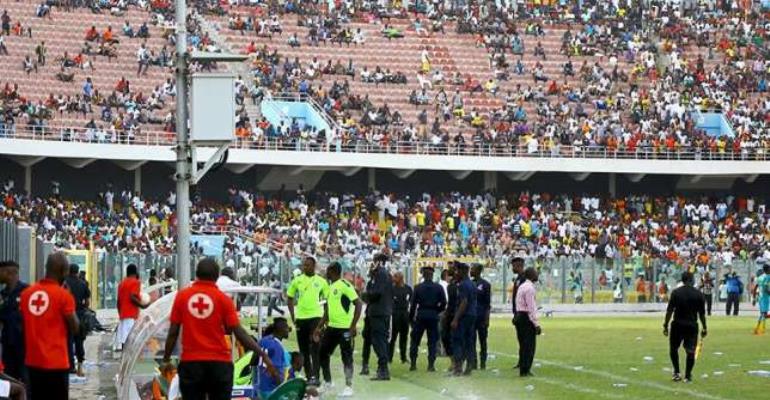 The seven suspected supporters of Accra Hearts of Oak who were arrested last Sunday on suspicion of damaging 275 seats at the Baba Yara Sports Stadium have been given bail today by the Nkawie Magistrate Court.
The second leg of the Super 2 clash between the two most glamorous clubs in the country witnessed indiscipline as some fans of the Phobians resorted to breaking and throwing of stadium seats when they were beaten two zero last Sunday.
Midway through the match, the fans felt they referee had treated them unfairly after a penalty decision was denied them as well as a couple of fouls that they were not given.
To show their displeasure, the arrested fans damaged some 275 stadium seats and subsequently got arrested by the Kumasi Police.
They were arraigned before court on Tuesday with the hope of being granted bail but were denied as the Court ordered for them to be remanded and brought back to court today.
After today's proceedings in court, the Nkawie Magistrate court has granted the seven bail and they are to reappear in court on the 25th of September 2018.
The cost of fixing a seat, according to the National Sports Authority (NSA), is GH¢110 so in total. With the supporters having damaged a total of 275 seats, they are liked to pay GH¢30,250 if the court finds them guilty and charges them to pay for the seats.