Coach Kwesi Appiah Insists The Weather In Ethiopia Will Help Acclimatize Ahead Of Kenya Clash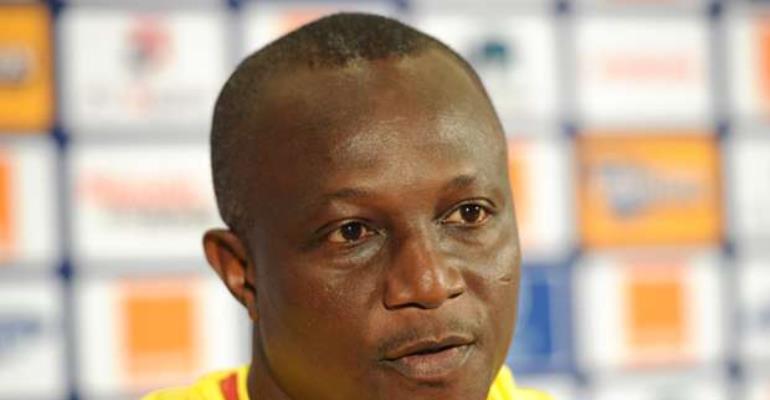 Head coach of the senior national team of Ghana, Kwesi Appiah says their camp in Ethiopia will help the players familiarize themselves with the weather expected in Kenya ahead of the AFCON qualifier on Saturday.
The Black Stars completed their first training session in Addis Ababa on Tuesday ahead of Saturday's African Cup of Nations qualifier against Kenya in Nairobi.
The Ethiopian capital is 2355 metres above sea level and the weather conditions are expected to be a bit harsh.
According to Kwesi Appiah, the weather conditions was the principal reason why Ghana decided to pitch camp there in order to acclimatize with high altitude life before the game against the Harambee Stars.
"We came to Ethiopia purposely to acclimatize and so far so good almost all the players are here and we are going through our programs perfectly ' Kwesi Appiah said.
"The altitude in Kenya is very high and that is the reason why we came to Ethiopia because the altitude here is higher than that in Kenya.' the Black Stars gaffer added.
For more Ghana football news visit www.ghanasoccernet.com