Stars to wear white jerseys at World Cup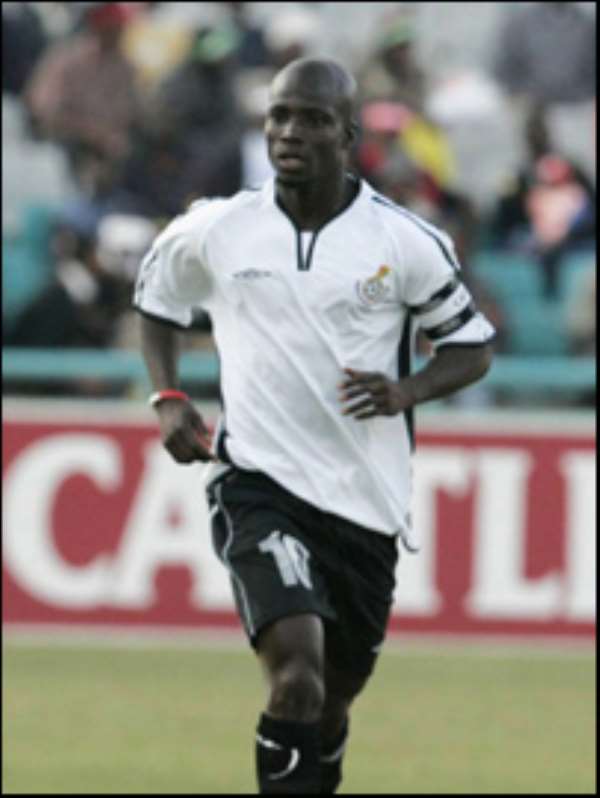 Accra, Oct 13, GNA - The senior national team, the Black Stars will wear white as their first choice jersey at next summer's FIFA World Cup finals scheduled for Germany instead of the traditional yellow jerseys that the team has become synonymous with over the years. In an interview with the GNA Sports at the 'out-dooring' of a 12 million dollar three years sponsorship deal between the Ghana Football Association (GFA) and German kits manufacturer, Puma in Accra on Thursday, Mr Kwasi Nyantekyi, Acting Chairman of the association said they came by the decision after FIFA gave them an ultimatum to chose between white and yellow strip jerseys for the tournament. He said the directive from FIFA stipulated that for the sake of Television, all teams that have qualified to participate in the World Cup must present two sets of jerseys, one in bright and the another in dark colours. Mr Nyantekyi said since the white and yellow strips worn by the Blacks Stars are both considered bright by FIFA, they had no option than to choose between the two. Even though he did not expand on what went into choosing the white strip over the yellow, it is the general believe in football quarters that the white strip jerseys brings good omen to the team as was demonstrated by the Stars when they wore the white jerseys in almost all their qualifiers for the World Cup.
He said the association has not as yet decided on the colour for the dark strip jerseys to present to FIFA but are working around colours that represent the national colour and would make it known in due time. Ghana has over the years been interchanging between white and yellow strip jerseys for most of her national team assignments until recently that the white seems to have been the preferred colour of the team.