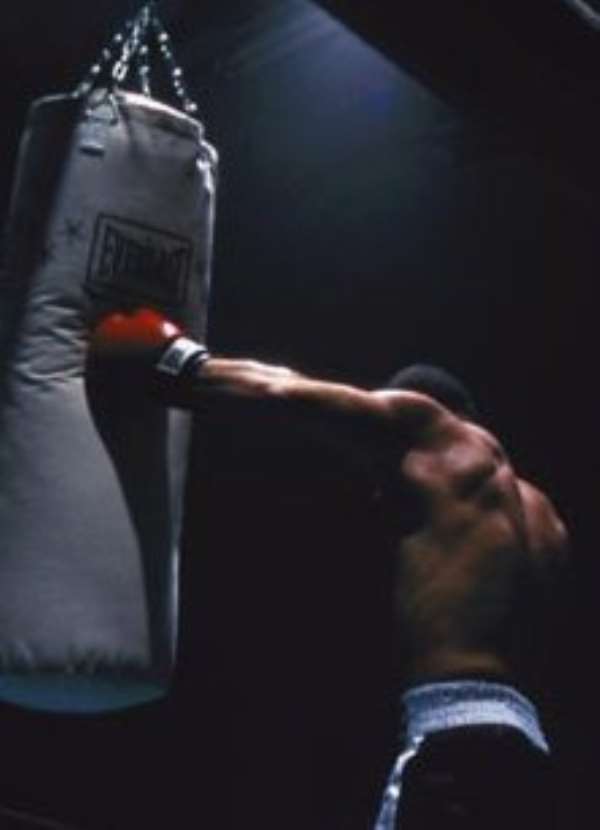 Accra, Oct. 10, GNA - Obric Sala Promotions, Managers of Joshua Okine, former Commonwealth Boxing Council (CBC) Welterweight champion have lodged a protest against the decision of the jury, which handled the boxers' last title defence against Kevin Anderson in Scotland with the Commonwealth Boxing Council (CBC).
The protest, which was lodged some few days after the fight with the Scottish through the Ghana Boxing Authority (GBA) was to compel the Commonwealth body to investigate the result, which saw two judges ruling in favour of the Scottish with one going for the Ghanaian. Information gathered by the GNA Sports indicates that though the Ghanaian was clearly ahead in the fight, the verdict from the jury raised eyebrows from Okine's corner, hence the protest from the camp of the Ghanaian boxer.
Information gathered also reveals that the fight was held in an unfriendly environment as the arena was engulfed with a heavy snow, which affected the output of Okine. The CBC could however not overturn the decision at their meeting last Friday, but ordered that Okine should go into an eliminator with a Ugandan boxer in order to get a rematch from the new champion. Following the new directive, Okine is expected to take on Ali Mubembe and a win of the fight would grant him another opportunity to reclaim his title. The present rules makes it impossible for Okine to get an immediate rematch since the champion has a voluntary six month period to decide whether to give him a rematch or not.
Okine's only hope now is for him to defeat the Ugandan in order to pave the way for him to reclaim his lost title. Mr Justus Agbeko General Secretary of the GBA told the GNA Sports that the date for the elimination bout is far from sight because they are still awaiting for interested promoters to come on board to promote the fight. As the Ghanaian broods over his ordeal, the defeat, according to information reaching the GNA Sports has dampened his chances of getting a world title shot. This is because prior to the defence of the title, Okine was on the verge of being given the opportunity to contest for the World Boxing Union (WBU) Welterweight Title. However in view of the defeat, the information said the boxer is no more in a position to make any attempt at the WGU title fight. Okine won the title early this year when he knocked out Fatau Onikeke of Nigeria and defended the title once against David Barnes before losing it to the Scottish.