Abdul Majeed Waris Eager To Re-Launch Ghana Career With 2019 Afcon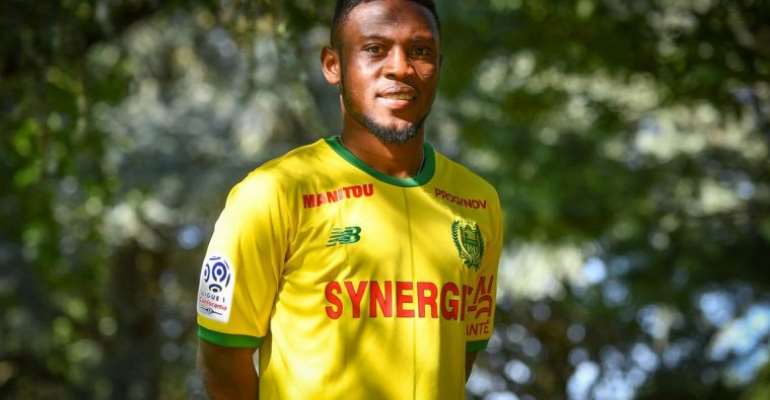 Striker Abdul Majeed Waris is eager to re-launch his international career after joining French side Nantes on a season-long loan from FC Porto.
The 26-year-old wants to gatecrash the Ghana squad ahead of the 2019 Africa Cup of Nations to be held in Cameroon in March next year.
The former Lorient and Valenciennes want to make the best out of his time in Nantes to return to the Ghanaian national team after almost a year absence.
"The desire and passion to play for my country at the next African Cup of Nations is equally a reason to come here," he told BBC Sport.
"Playing for Ghana is always an honour. Playing with Nantes would give me the opportunity to do it in Cameroon with Ghana," said Waris, who has the option to join Nantes on a permanent deal.
Waris has scored four goals in 22 caps for the powerful West African nation.