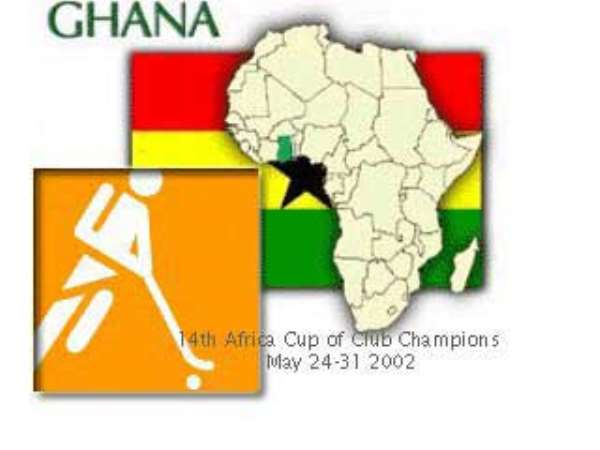 Pretoria (SA), Oct. 5, GNA - Ghana's Edward Oblie scored a hat-trick as the national male hockey team, Black Sticks beat their counterparts from Namibia 5-0 to registered their first win in the on going African Hockey Cup of Nations in Pretoria, South Africa on Wednesday. The win leapfrogged Ghana from fourth to the third position on superior goals aggregate over Nigeria, who also have three points from three matches.
The Black Sticks who needed the moral boosting win badly, will also have to beat their Nigerian counterparts in a play-offs on Saturday to determine who takes home the bronze medal. But even before the third place play-off encounter on Saturday, Ghana and Nigeria will play each other on Friday in an image-saving final group match which is just academic as it will not have any effect on the play-offs.
The win was also a welcome new to the players who before the match were promised an undisclosed amount in winning bonus. Gad Oblitey set the team on the winning way, four minutes after kick-off, finishing off a well-taken penalty corner expertly set by Salya Nsalbini.
Galvanised by that early strike, the Black Sticks pushed forward for a goal harvest, but had to wait until the 31st minute for Edward Oblie to work his magic. Twice he hit the back of the board in the 31st and 36th minutes from "free goals" after moves orchestrated by midfield supremo Ebenezer Frimpong.
The Ghanaians in their anxiety add to the scores, messed up numerous goal-scoring chances including close to 20 penalty corners. Edward Oblie struck again in the 52nd minute from a penalty stroke, lifting the ball into the roof of the net, leaving displaced Namibian goalkeeper Donald Goraseb sprawling on the turf.
Just as the fans started filling out of the stadium, Elikeem Akaba put the icing on the cake with a close range shot to make it five on the stroke of full time.
In a match played earlier in the day, Egypt pipped Nigeria 2-1 to jump to the summit of the male group table on 10 points but favourites South Africa have a game in hand as they play whipping boys Namibia on Friday.
The men event takes a break on Thursday for matches in the ladies division.
Namibia take on Nigeria in the first match at 12:30 GMT while Ghana come up against South Africa in he second game at 14:30 GMT.