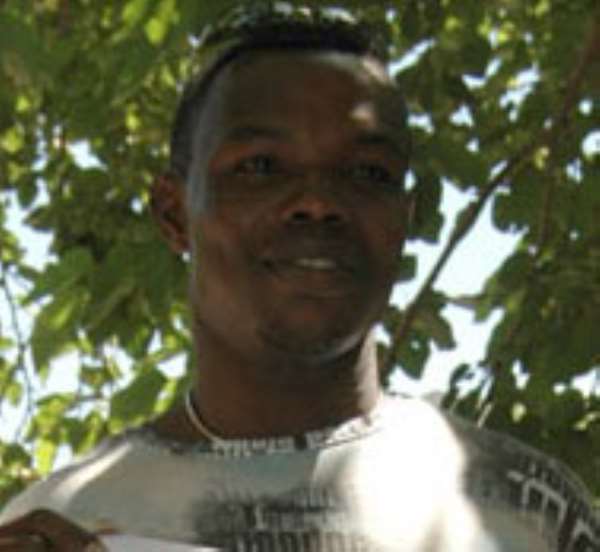 Former national Goalkeeper, Richard Kingston, has expressed grave concerns over media reports that he has taken Turkish nationality thereby refusing to play for Ghana. He explained in an exclusive interview with AUTHENTIC KAPITAL SPORTS today that he took a Turkish passport which will make him eligible to play in the Turkish League and not a Turkish to play for the Turkish national team. He said as a Ghanaian it is and has always been his dream to serve the country in any capacity.
"Nothing will make me look back on the national team,if i get called up to play for the black stars i will wholeheartedly take the opportunity to rejoin the team" he said.
Kingston explained further that because of the Islamic Religion of the people of Turky, he had no obtion than to in conformity with their religious believes take up a Turkish name in his new Turkish passport.
On the ban on him for taking banned drugs in a league game he said"I have resolved not speak on the issue,but let me tell you this,the drug i took was not to enhance my performance in the game but i took it on health grounds".I have two lawyers who have taken up the case in Turky and they are fighting to at least have the ban reduced if not totally suspended".
He commended the frantic efforts of the current Blackstars team for taking the team closer than ever to the World Cup slated for Germany next summer.But streesed the need for the whole nation to pray without ceasing for the last World Cup qualifier against Cape Verde in Praia on Saturday and expressed the hope that Ghana will make our World Cup dream a reality after the game.
Richard Kingston joined Ankaraspor from Galatasaray.