Ohene Extends Al Shabab Contract Until 2019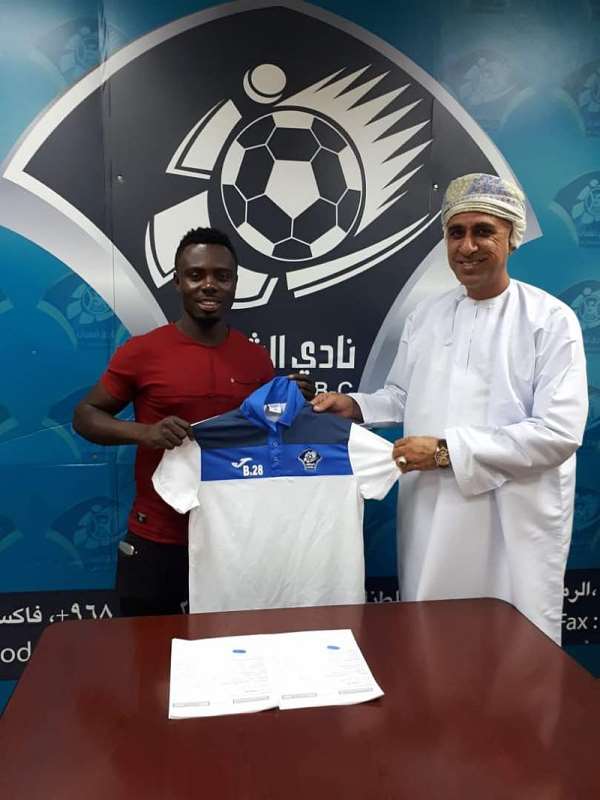 The 26-year-old Ghanaian midfielder has agreed a new deal at Al Shabab SC, joining others in committing their future to the club.
Ernest Paa Ohene has signed a new one season contract with Al Shabab which will keep him at the club until May 2019.
The 26-year-old star signed for the Oman giants in 2016 for an undisclosed fee from Al Salalah club.
His performance in the just ended 2017/18 Oman Professional League led to speculation he could be on his way out of the club.
Clubs in Kuwait, Saudi and Malaysaia have been rumoured to be interested in the Ghana international in the past.
Ohene finished his medical at Al Shumoos Medical Center in Barka on Sunday and immediately signed in the presence of the club owner.
The former SK Fresh player after leaving the shores of Ghana, have played in Ukraine and now Oman.
In his debut season at Salalah Club, he won the player of the month twice in 2014.