Jose Mourinho Says One More Signing Will Be 'Fine'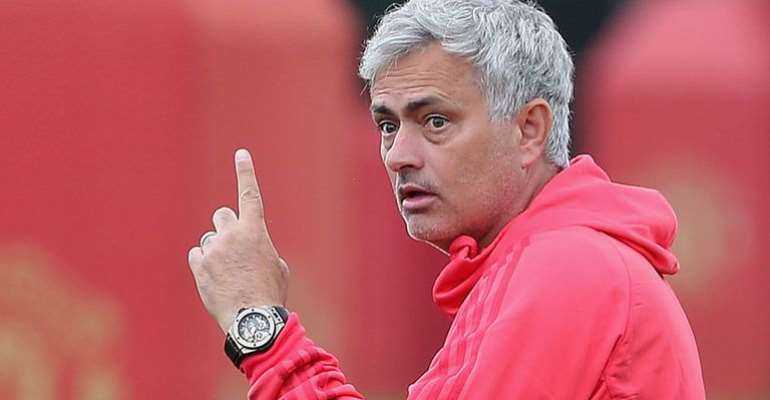 Manchester United manager Jose Mourinho says he is confident he will be able to add one more player to his squad before the transfer window closes.
Mourinho had expressed a desire for two new arrivals but says it will be 'not a drama' if the club make just one new addition.
United have signed Fred, Diogo Dalot and Lee Grant this summer so far and Mourinho said after their 4-1 International Champions Cup defeat to Liverpool at the weekend that two new signings would be ideal.
But he now seems reconciled to the fact that there may be only new face, telling beIN Sports: "I am confident I will get one, but I think two I am not going to get - which is not a drama.
"In every pre-season, it happens the same, with every club, which is that the manager wants more.
"It's our nature, you always want more for your team, but then club decisions are different and normally you don't get what you want, which happened during all my career.
"So, if I get one player until the end of the market, that's fine."
With Grant and Dalot not seen as first-choice players, Mourinho says his starting XI will be similar to last season's.
Asked if he knows his likely line-up for the first Premier League game against Leicester, Mourinho said: "More or less, I know.
"It's not going to be very different. We basically have the same players.
"The players we have bought - one is a goalkeeper cover, one is a 19-year-old kid, so in fact we have one new player, which is Fred.
"So, of course, our team is not going to be very different."