Andy Yiadom Says Reading Are Poised For Championship Despite Not Winning In Pre-Season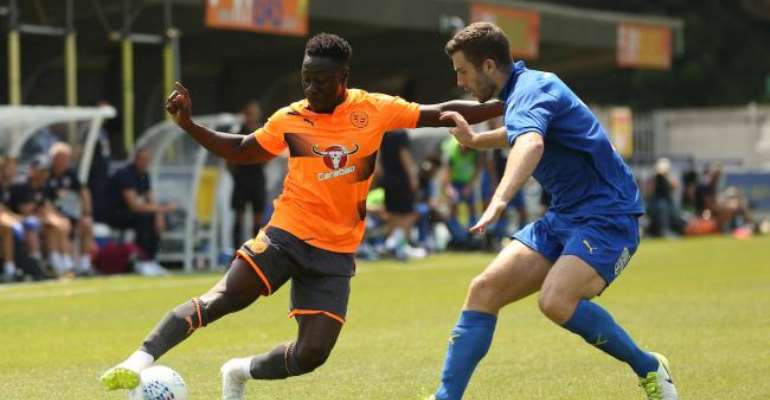 Andy Yiadom says Reading FC are full of confidence ahead of the new season despite not winning in pre-season.
The Royals were pummeled 4-0 by Crystal Palace to round of their pre-season activities.
But the Ghana full-back is confident his side will be ready ahead of the start of the English Championship this weekend where they take on Derby County at the Madejski Stadium.
"We've played a few games," he said
"First of all it's good to play a Premiership opponent and I think we got out of the game physically, they're a good side.
"They've got a lot of good technical players so there were a few good bits and bits we can improve on so back to the drawing board on Monday and we'll look at it on there.
"Like I say there are pre-season games, but when it counts is when we start the season so you know the boys are looking forward to it."