Ex-Ghanaian Footballer And Agent Donates To Orphans At Good Shepherd Orphanage Home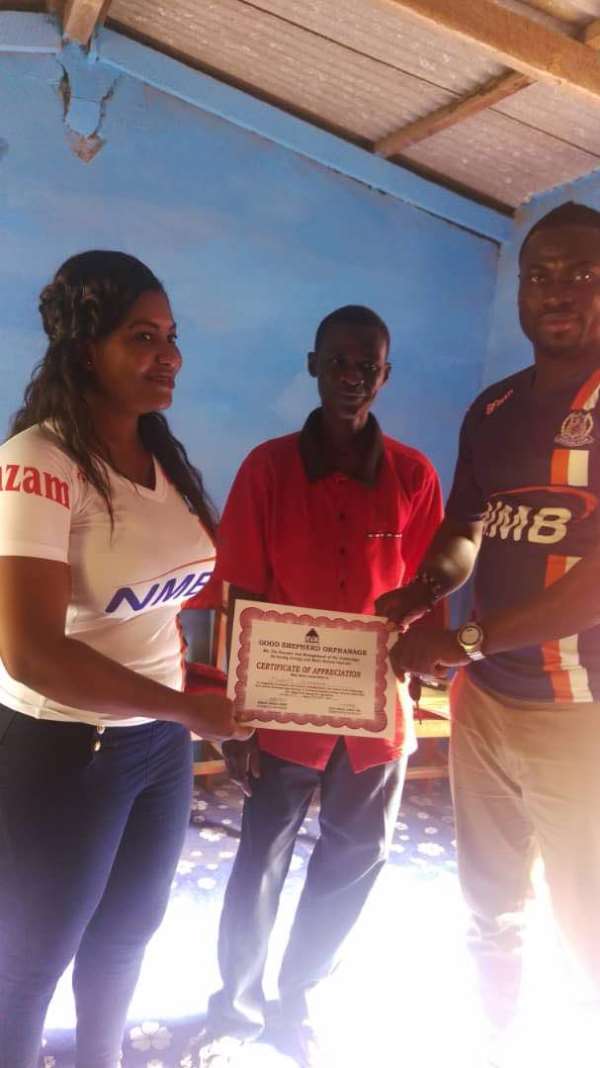 Former Ghanaian defender Kingsley Atakorah, now football agent donated bags of rice, drinks, Milks, toiletries and other assorted products to the Good Shepherd Orphanage Home at Kasoa, Ofankor.
The former Khazar Lankaran and Nistru Otaci donated the items with support from his wife and friends at the home on Saturday.
Kingsley's career came to an end due to knee injury which he sustained during a match with Khazar and Sumgayit FK in 2007.
The player who owns Adom Wonders Soccer Academy is currently the agent of renowned Ghanaian footballers such as Lee Addy, Ivorian player Louis Philippe, Senegalese Boubacar Mansaly, Samuel Kwaku Danquah, Yahaya Mohammed, Philemon Mccarthy, Seidu Bancey, Daniel Boateng, and Samuel Afful, Amissah Afoh, Idrrisu Abdallah, Nwaimo Eric Obinna, etc.