Black Princesses Coach Yussif Basigi Admits Having Selection Headache Ahead Of Release Of WC Squad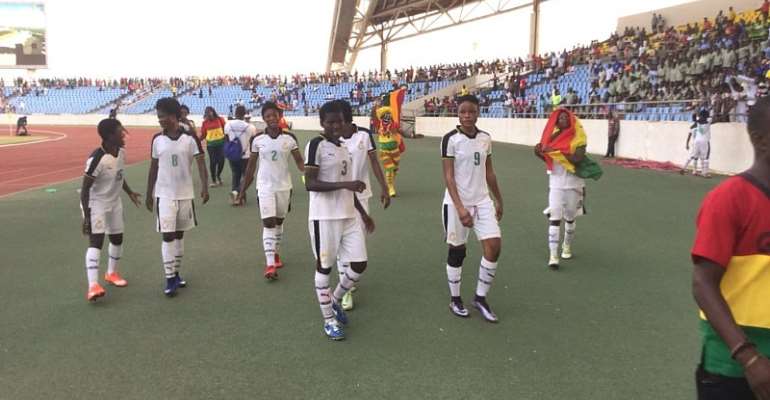 Head Coach of the Black Princesses Yussif Basigi insists it has become difficult for him to name his final 21 players for the World Cup in France next month.
Basigi is set to release his final squad for the World Cup but admits he has a very good team, which has made it difficult to pick the best 21. At the moment there are 23 players in camp which will be pruned to the required number at the Mundial.
'I have 23 women at camp at the moment, I will prune the squad to 21 in Ghana before the team enplane to Spain,' he told Aseda FM
'It is very difficult to decide on the final 21 squad because we have all become like a family. All the players have been very impressive, you look at every position and role assigned to every player, I wish I take the two players along but it cannot be," he added.
The team has already lost influential striker Princella Adubea through injury but according to the former Black Queens Coach, he has a replacement for her.
"Oh yes, I have got a replacement for the striker," he said on Tuesday when they were visited by the Liason team. "She (Princella) came here last time to talk to the players and even motivate them ahead of the World Cup. She told them she will be supporting them in spirit.
"In fact, it was motivational and they also promised to go and make her proud. Her absence will be felt but whoever I choose will be ready for it," he added.
The Black Princesses started their preparation in Kumasi with a mini training game against a Kumasi select side before moving to the Ghanaman Soccer School of Excellence to continue their preparations ahead of the tournament.
Meanwhile, the Black Princesses are in group A of the FIFA U-20 Women's World Cup with host France, the Netherlands and New Zealand.
Coach Yusif Basigi is expected to announce his final 21-man squad for before the team departs on Monday.
Ghana is making a fifth successive appearance at the World Cup.