Nicholas Amoako Savours Debut With American Side Colorado Springs Switchbacks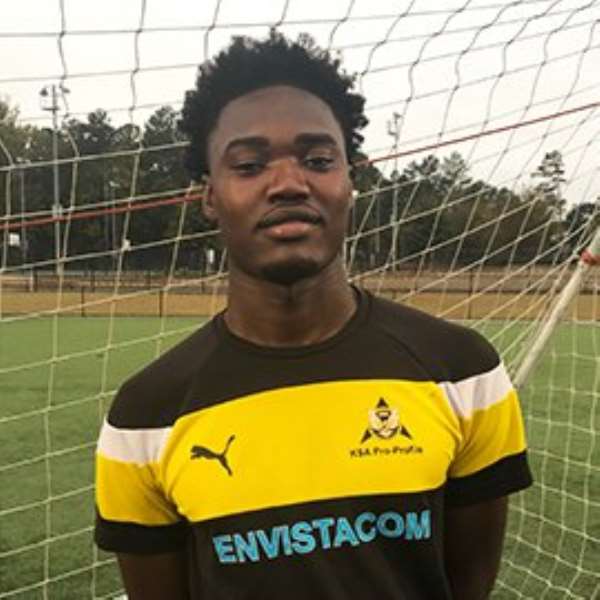 Ghanaian youngster Nicholas Amoako is relishing the opportunity to hit greater heights with Colorado Springs Switchbacks after making his debut in the United Soccer League.
Amoako, 20, joined the United Soccer League side on July 11, 2018, and went on to mark his debut three days later as a 62nd-minute substitute in their 1-0 loss to Sacramento Republic.
"I thought it would be like, everybody was going to be like tough. At the beginning it kind of was but then you start to get to know the guys and everything turned out to be easy," says Amoako.
Manager of Switchbacks, Steve Trittschuh expressed his delight with the maturity the young forward has been exhibiting in training.
"For such a young player, nothing seems to phase him, mature beyond his years, off the pitch he's a bit reserved, "Oh he's quiet, you know he's a young kid but he fits in perfect with these guys. Some of the older guys have taken him under their wing a little bit and hopefully, he can learn from us."