No Free Flight To Cape Verde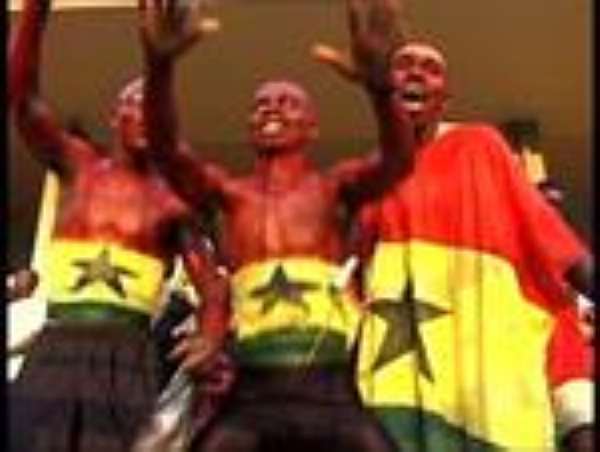 Accra, Sept 27, GNA - Alhaji Ahmed Bandoh, Chief Executive Officer of Bahmed Travel and Tours, on Tuesday expressed regret at a statement made by Alhaji Asuma Banda, a businessman, that a chartered flight for Ghanaian soccer fans to watch the Black Stars versus the Cape Verde match on October 8 would be free.
Alhaji Banda was reported to have said that Antrak Air, a private airline he owns, would convey football fans to Cape Verde free of charge in the morning of the match and return immediately after the match. But a letter dated September 26, from the airline to the Ministry of Education and Sports stated that the Ghana Football Association (GFA) would bear the cost of fuelling, handling, navigation, landing, lighting, parking and catering charges totalling 45,000 dollars. The letter signed by Shirish Raval, Managing Director of the Airline, said the GFA must pay the money in advance.
Alhaji Bandoh said since he had volunteered to bear the expenditure on behalf of the GFA, it would be misleading to say the trip was free. "The agreement reached between the two of us was that Antrak would provide the plane while Bahmed takes care of the fuelling and other expenditure so it can certainly not be for free," Alhaji Bandoh told the Union, 16 officials and 20 sports journalists would board the aircraft free of charge but the rest would pay 500 dollars each.
He urged interested supporters to call at the offices of Bahmed Travel and Tours at Osu and East Legon to register.
The Stars top the group with 18 points, three more than South Africa and DR Congo, which have 15 points each, while Burkina Faso has 12 points.
Ghana's opponent, Cape Verde, have 10 points while Uganda is perched at the bottom with seven points.
Local players of the Black Stars will leave Accra on Sunday, October 2, to join the foreign-based legions in Portugal before travelling to the former Portuguese colony on Tuesday, October 4, to fine tune ahead of the match.
Ghana needs a draw to make it to the World Cup in Germany.