Several Clubs Chase Ghanaian Forward Richard Appiah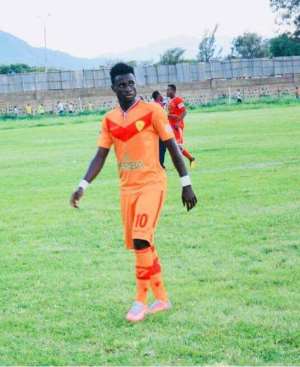 Several clubs have launched mouthwatering bid to sign Saint George SA forward Richard Appiah.
The 21-year-old has emerged on the radar of seveal clubs and talks are currently ongoing between the player representatives and these clubs per our outfit sources.
He joined Saint George SA on a six month loan deal prior to the start of the 2017/18 Ethiopia Premier League season after ending his stay with Laos based club Idsea Champasak United.
The former division two club Cheetah FC star made his official debut for Saint George SA on 30 April 2018 in their 3-0 defeat to Arba Minch City FC.
Mainwhile, Saint George SA are currently planning on keeping the lad at the Addis Ababa Stadium. Inter Allies, Hearts of Oak, Asante Kotoko and Liberty Professionals were all said to be inter ested in the former U-20 lad before he moved out of the country last year.