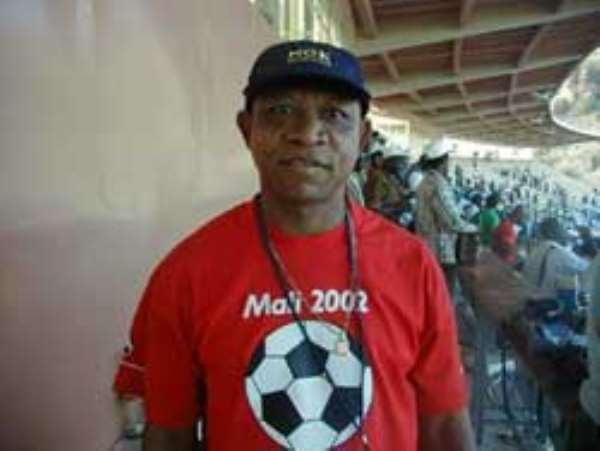 The Sports Writers Association of Mali, has voted the former Head coach of Kumasi Asante Kotoko, Golden Boy Abdul Razak, as best Coach for the third time. He was honoured on Saturday at a reception in his absence for winning the award in the years of 2001, 2002 and 2005.
Razak coached Sade Malien for the seasons of 2001 and 2002 to win the Malien League before joining Kumasi Asante Kotoko to win the 2003 league title, for the first time in ten years, under the Sylvester Asare Owusu led IMC before he got kicked out.
He rejoined Stade Malien for the 2005 League season where he again won the Malien League.
Coach Abdul Razak told AUTHENTIC KAPITAL SPORTS he felt highly honoured and very much appreciated by the awards, adding that it surely will go a long way to encourage him to give off his best as a Coach.
He said because of financial reasons the Association could not hold the awards ceremonies until this year because of financial problems and that explains why all the three awards were splashed on him this year. He said for his award he received trophies and a substantial amount of money and called on the Sports Writers Association of Ghana to emulate the example of their Malien counterparts by backing their SWAG awards with cash to go with their trophies.
Abdul Razak was SWAG best Coach for 2003, the same year he won the League with Kotoko.