#Number12: Government Had It Wrong In Banning Football - Former Ghana FA Chairman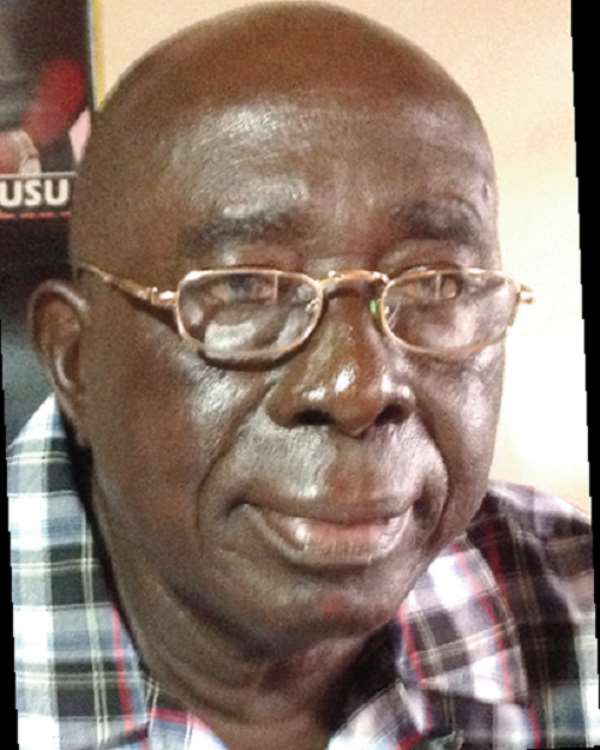 Former vice chairman of the Ghana Football Association, Nana Yaw Owusu has urged the government to reconsider their decision to ban football in the country insisting that they were wrong in taking that decision.
Following the airing of the Anas Aremeyaw Anas 'Number 12' documentary which captured several members of the Ghana FA and referees taking bribes to influence the outcome of games, the government took the decision to halt football activities in the country.
After several deliberations with FIFA over the current impasse facing football in the country, Dr Kofi Amoah and Oti Akenteng were appointed as the Liaison team to spearhead football activities in the country.
For football to return, GHALCA - the welfare body of the clubs - last week met the liaison team in an attempt to get football activities back in the country but could not arrive at an amicable decision.
"I believe the government is taking a rush decision. I don't see the fault of clubs owners and spectators so I don't know why we should all suffer. The government has the right to investigate but trying to dissolve GFA or football is my problem," Nana Owusu told Happy FM.
"When Anas did his investigations into the Judiciary system I didn't see nor hear government taking steps to dissolve that arm of government. They can deal with those individuals found in the video misbehaving but calling football off is not the answer."
"We can take out the bad nuts out of the system. Collapsing everything to start all over again is a wrong move. The government should rather hold meetings with all stakeholders and call Congress to find solutions and the way forward. In dealing with this issue, we have ignored the footballers and those investing their monies into the game. They are the ones suffering the most."
Despite football in the country being halted, a press release from the FIFA/CAF liaison team indicated its readiness to support Aduana Stars in its current CAF Confederations Cup campaign.
"The Liaison team can't run the football. They must know that because nobody can run the football without the involvement of club owners. How can you participate in international competitions when you don't play any local league? We should all competitions on hold because we will disgrace ourselves," he concluded.
However, the High Court has appointed the Registrar of Companies as the official liquidator of the Ghana Football Association (GFA).
The court took the decision after it granted an injunction application by the Attorney General to restrain the GFA and all it assigns from carrying out any official work.
The decision of the court means the registrar of companies, Jemima Oware, will manage all the assets of GFA until the hearing of the substantive petition for liquidation.
Samuel Ekow Amoasi Appiah
Sports Journalist