Players Affected Financially Due To Suspension Of League - Felix Annan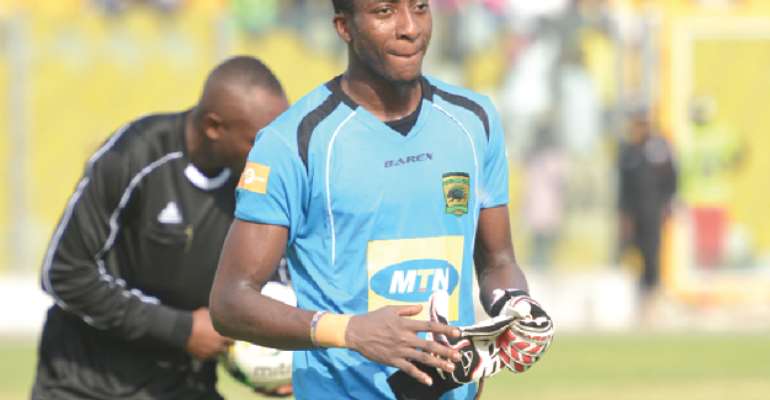 Kumasi Asante Kotoko goalkeeper Felix Annan has stated the extent of which players are being affected by the suspension of the local league.
According to the first choice goalkeeper of the Porcupine Warriors, players have been affected financially as most of them depend hugely on the monies they make from football.
Ghana's domestic football has been brought to a halt following the revelations of the Anas expose', where several members of the Football Association as well referees were caught on camera receiving cash gifts.
The government of Ghana has taken steps to dissolve the FA and this has led to the pause in the administration of football putting the return of the Premier League in limbo.
Players and been affected by the halt in football and Felix Annan reveals they have been hit very hard by the crisis that has bedevilled the game.
'Actually, is not easy because everybody has his job and that is what we do for a living, we play football to take care of our families and our friends.' Annan stated in an interview.
'Suspending football doesn't really help us financially, moreover, the development of a player comes down, because when you are playing the league, maybe players will be having contracts and then signing for other clubs but when it's suspended, it's very disturbing'.