Former Ghana FA President Kwesi Nyantakyi Causing Panic Withdrawals And Job Insecurity At Ghanaian Savings And Loans Company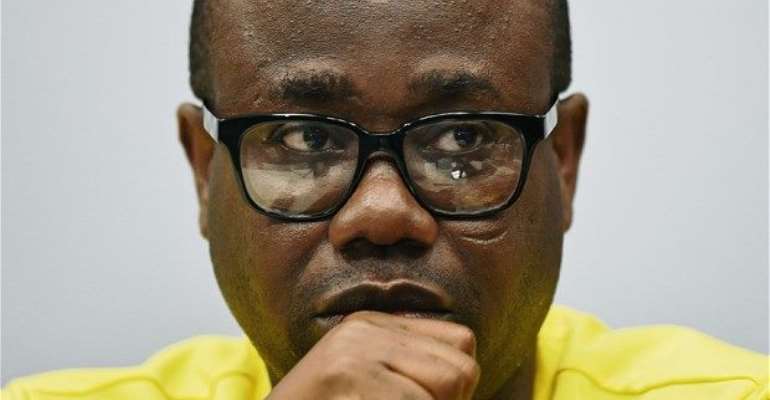 Management of Ghanaian savings and loans company First Allied Savings and Loans have revealed the company is experiencing panic withdrawals due to public speculations that former Ghana FA President Kwesi Nyantakyi is a shareholder of the organization.
The company says this has created a worry for the business operations of the company and staff feel their job security might be under threat.
The management of the financial institution has clarified that the former CAF First Vice President is not a shareholder of the company and want to restore public confidence in the company.
Nyantakyi, who's under investigation by the Ghanaian Criminal Investigative Department of the Police for alleged corruption charges and influence peddling, mentioned in a corruption exposé documentary that he owns a 'small microfinance company' in the West African country during a recorded video conversation with undercover journalist Anas Aremeyaw Anas.
Ghana's Bureau of National Investigations have frozen all bank accounts of the Ghana FA President and that of the football governing body of the country.
The situation has created speculations and rumours as to which company the financial institution owned by the Wa All Stars bankroller.
And, First Allied have openly stated they are experiencing panic withdrawals.
"We realized a lot of people were coming into our branches to withdraw which was much more than our liquidity plan. So after about a week, we realized that we had shot through the roof with withdrawals. That was just around the time we got to know that there is news in town that we have one shareholder called Nyantakyi and that government is looking to lay hold of his assets," a Management representative of First Allied Savings and Loans, Yaw Antwi told Citi Business News.
"People had acted on that information and thronged into the banking hall to take their money. So it was then we realized that it was not just a normal withdrawal but some false information that is going on," he said.
He explained that the case of mistaken identity has really affected the company, whiles clarifying that there is no shareholder by the name Nyantakyi.
He called on customers not to rush in withdrawing their monies, adding that their funds are safe and secured.
"We don't have any shareholder by name Nyantakyi so all our customers should be calm," he assured.
Nyantakyi has resigned from all his positions in football after the exposé which has led to CAF placing some Ghanaian referees under investigation.
The Ghanaian government has secured a perpetual injunction to freeze all activities of the Ghana FA while FIFA has appointed a laison team ahead of a normalisation process.