Djokovic Beats Nadal To Reach Wimbledon Final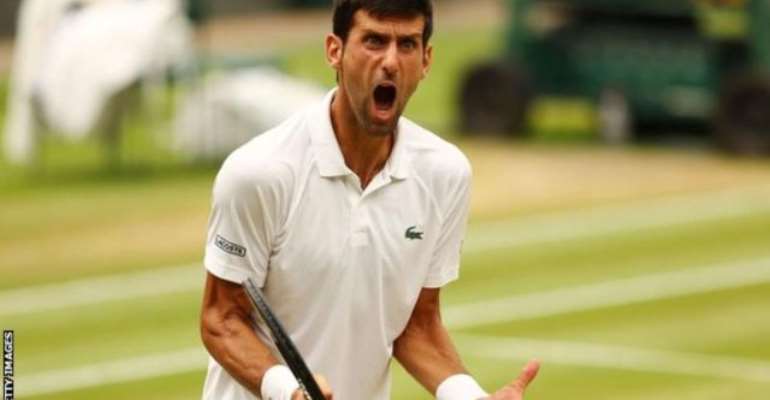 Novak Djokovic is one match away from a first Grand Slam title since 2016 after an epic five-set win over Rafael Nadal in their delayed Wimbledon semi-final.
Djokovic, who won 6-4 3-6 7-6 (11-9) 3-6 10-8 in five hours and 16 minutes, will face Kevin Anderson on Sunday.
The Serb led by two sets to one when play stopped at 23:02 BST on Friday.
Spain's Nadal broke twice in the fourth set when it resumed on Saturday, but Djokovic fought back to take his second match point to edge a dramatic decider.
This was Nadal and Djokovic's 52nd meeting - more than any other two men in the Open era - and the pair did not disappoint as they finally resumed their long-standing rivalry on the Grand Slam stage.
With 29 major titles between them, two of the game's all-time greats had not faced each other this deep in a major since the 2014 French Open final.
Starting under the Centre Court floodlights, finishing after an overnight break and packed with quality and drama throughout, it was a match befitting a final never mind a semi-final.
Nadal missed five break points in the decider and was eventually punished as 12-time Grand Slam champion Djokovic reached his first major final since the 2016 US Open.
"I'm just overwhelmed," Djokovic told BBC Sport.
"It's very special. It was very clear that very few things separated us. This kind of match is what you live for, you work for."