Tomorrow's World Cup Big Final: It Looks Like France …Belgium, England Battle For Third Place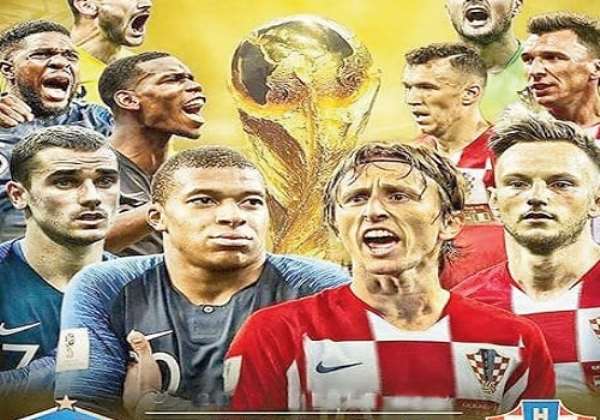 Didier Deschamps' France side are on the cusp of their biggest game in 20 years – but the nerves don't seem to be getting to Paul Pogba and Co.
Les Bleus were put through their paces during a training session on Thursday ahead of tomorrow's meeting with Croatia in Moscow.
France are the favourites to lift the World Cup trophy at the Luzhniki Stadium but their star-studded side looked in relaxed mood during the session.
Deschamps' side beat Belgium to reach the final – 20 years after their manager captained the country to their maiden World Cup triumph on home soil.
Star forward, Kylian Mbappe wasn't even alive when France last won the trophy and he and his team-mates don't appear burdened by the task of following in the footsteps of the heroes of 1998.
Rather Pogba is desperate to add his own piece of history to the famous blue jersey.
'I do not have a star. It's on the shirt, but I did not win it. We want to go looking for it like all players. It will be a World Cup final, a great match, difficult,' the midfielder said.
'Croatia played a very tough match against England. They did not give up. They were losing 1-0 and came back.
'There are two teams and one cup. They have played 90 minutes more than us – I don't know if it's a disadvantage for them or if they're going to want to show that they want to win even more.
'For me, we are not favourites. We did not forget the doubts about us at the beginning of the competition, about our ability to play together.
'We haven't done anything yet.'
Meanwhile, England and Belgium will battle for third place honours today.