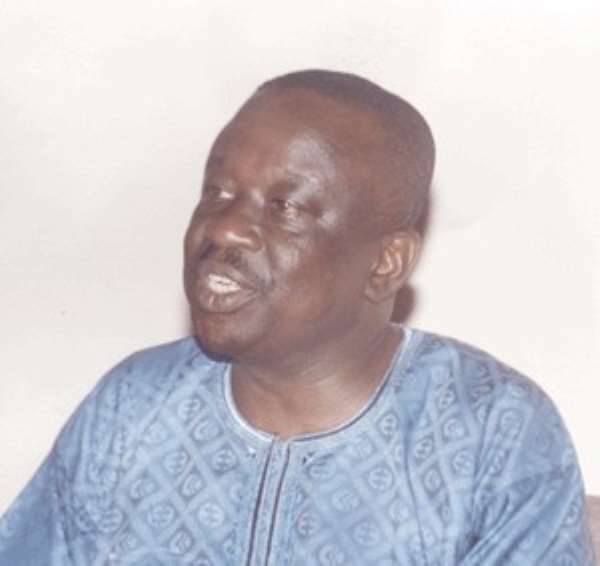 New Edubiase (Ash), Sept 23, GNA - The people of the Adansi South district of Ashanti have called on Mr. Albert Kan-Dapaah, Minister of Communications to fulfil his promise to connect the area to the One-Touch Cellular phone system of Ghana Telecom. According to the people, Mr. Kan-Dapaah told them towards the end of last year that the One-Touch system would be operational in the area by the end of March this year. They said almost nine months into the year, they were still waiting to see the One-Touch system operational in their area. What was worrying them, they said, was the fact that some people who claimed to be workers of Ghana Telecom came to the area to sell One-Touch chips to them with the assurance that they would enjoy the service pretty soon but were still waiting.
Making their call through the Ghana News Agency at New Edubiase, the people contended that the Communications Minister promised them when he inaugurated the Ghana Telecom Fix-Line sub-station in the latter part of last year.
Even with the fixed-lines sub-station which was almost completed, only government departments, including the district assembly were the only places to enjoy the service, while the few phone booths in the town break down constantly and last sometimes for only one month.
Mr Alexander Ayogyam, New Edubiase Operational Manager of Akuafo Adamfo Marketing Company, a Licensed Cocoa Buying Company (LBC), also added his voice to the problems they faced in the area and said the absence of the cellular phone service was hindering the development of the area.
He said the area was one of the leading cocoa producing districts in Ashanti and therefore contributing significantly to the development of the country and as such the people should also deserved to enjoy part of the national cake in the form of telecommunication service. Mr Ayogyam said for instance that his company was ready to provide all its purchasing clerks in the district with cellular phones and will therefore, patronize any company that introduces its service in the area.
He therefore, appealed to the Minister to fulfil his promise so that the people did not think that it was all political talk.